20-Minute Smoked Sausage and Potato Skillet Recipe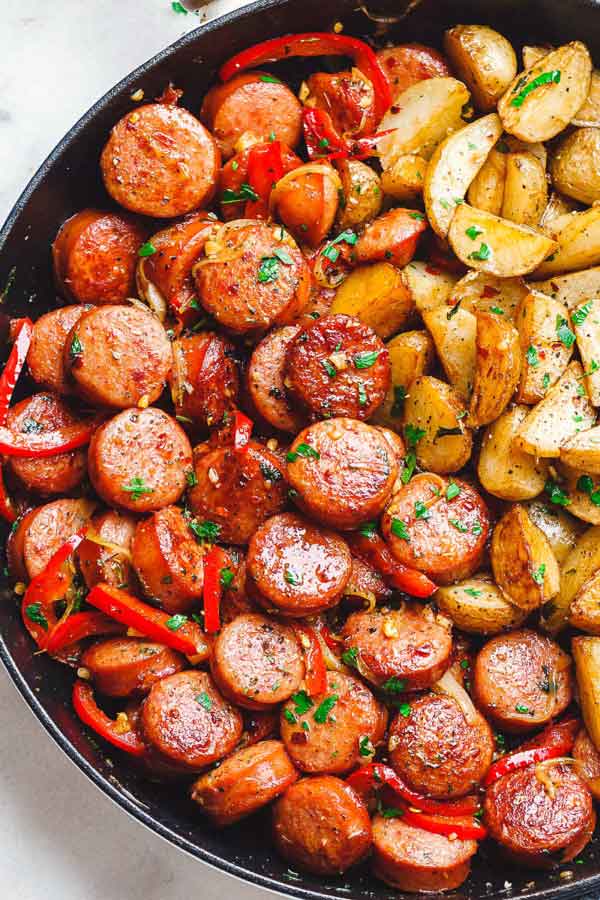 This smoked sausage recipe with potato is an easy weeknight meal sizzled in one pan.
We had this last night and I was so amazed by the ease and flavors of this dish. This is definitely going on my meal rotation list. SO GOOD!
20-Minute Smoked Sausage and Potato Skillet Recipe