Double Banana Pound Cake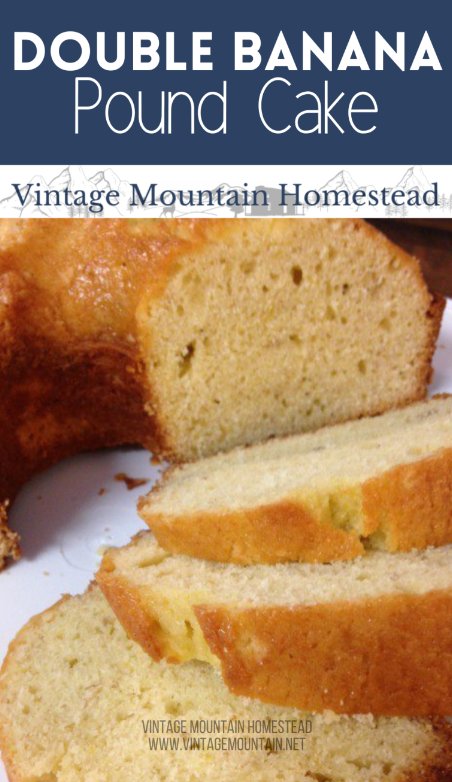 I haven't shared a recipe from oneacrevintagehome.com for a while, so I thought I would hop on and check out what's new! I found this amazing recipe for a double banana pound cake that I think you are all going to love.
Double Banana Pound Cake is so good because it combines the delicious flavors of bananas and vanilla in a rich and tender cake that is perfect for any occasion.