Delicious Dark Chocolate Zucchini Cake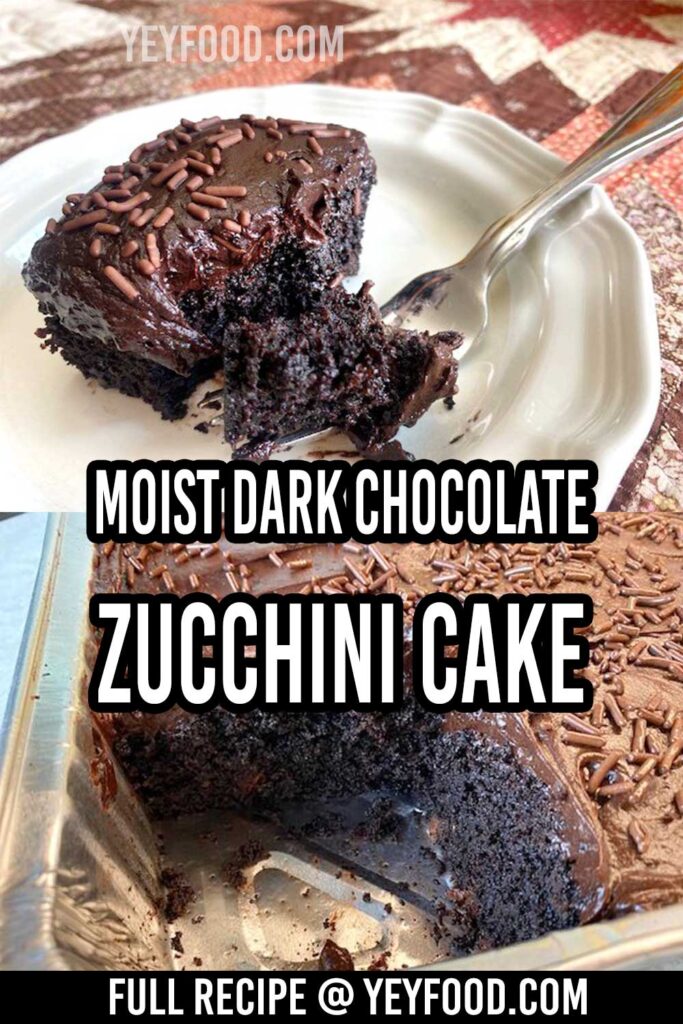 This recipe makes a dark chocolate zucchini cake that is dense, moist, and almost fudgy. Check out this delicious recipe and be sure to let us know back over on our Facebook page if you liked it or not.
I believe you are going to love it. Cool the cake completely before frosting it, then add sprinkles if you like for a fanciful garnish. This chocolate zucchini cake is rich and moist; please cut it into smaller servings. This cake will easily serve sixteen.
Delicious Dark Chocolate Zucchini Cake