Portobella Chicken Slow Cooker Recipe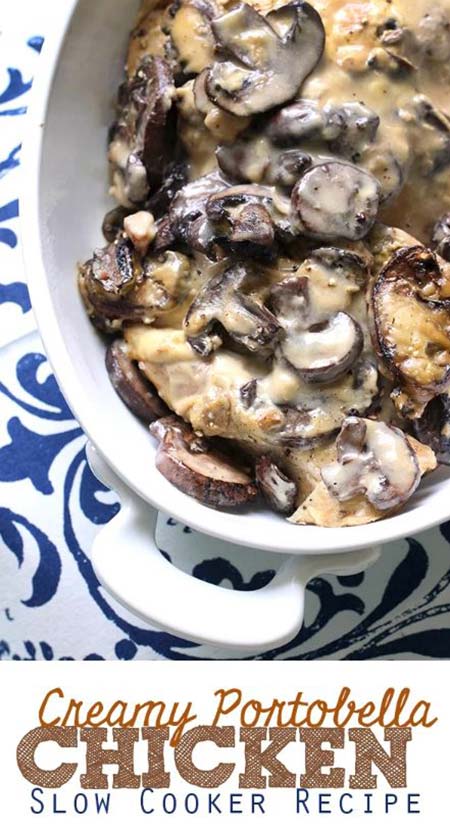 With only three ingredients , plus some salt and pepper, this is a no fuss simple dinner idea. If you are a mushroom lover, you will adore this quick fix!
I saw this recipe and had to make it. I couldn't believe how delicious it was for so little ingredients it has. I added a little garlic powder to taste but I always add garlic to everything. EVEN FRIES.
Creamy Portobella Chicken Slow Cooker Recipe