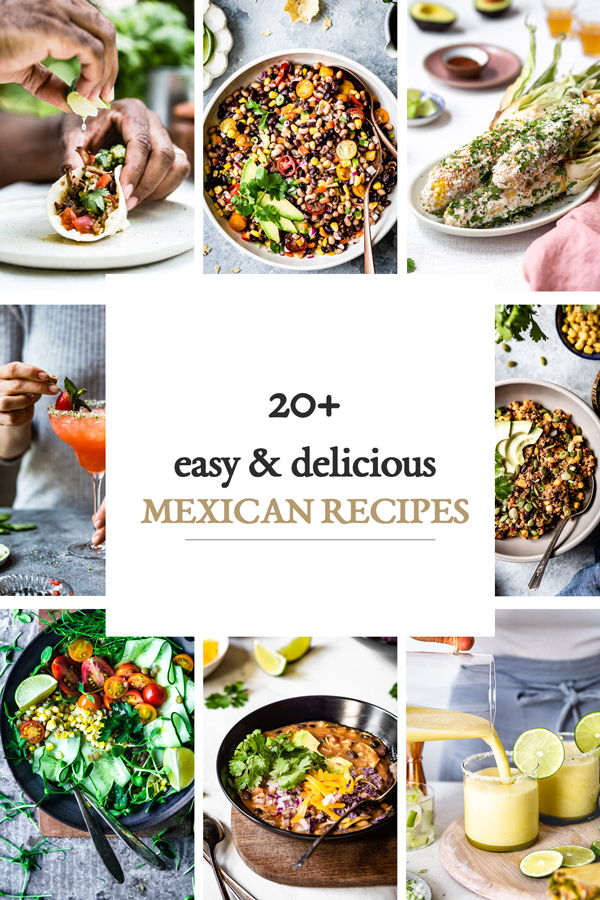 We are just a week away from Cinco de Mayo and I cannot be more excited. To me, Cinco de Mayo means spring and lots and lots of good Mexican food and drinks.
Aaaand I love the fact that this year it is falling on a Sunday. In my book, this means that a fiesta is in order.
If you agree, here are over 20 Easy Mexican Recipes ranging from drinks to appetizers to tacos and everything in between to inspire you as you put together your Cinco de Mayo party menu. CHECK OUT THE RECIPES.
20+ EASY MEXICAN RECIPES FOR CINCO DE MAYO