Cream Cheese lemonade Pie Recipe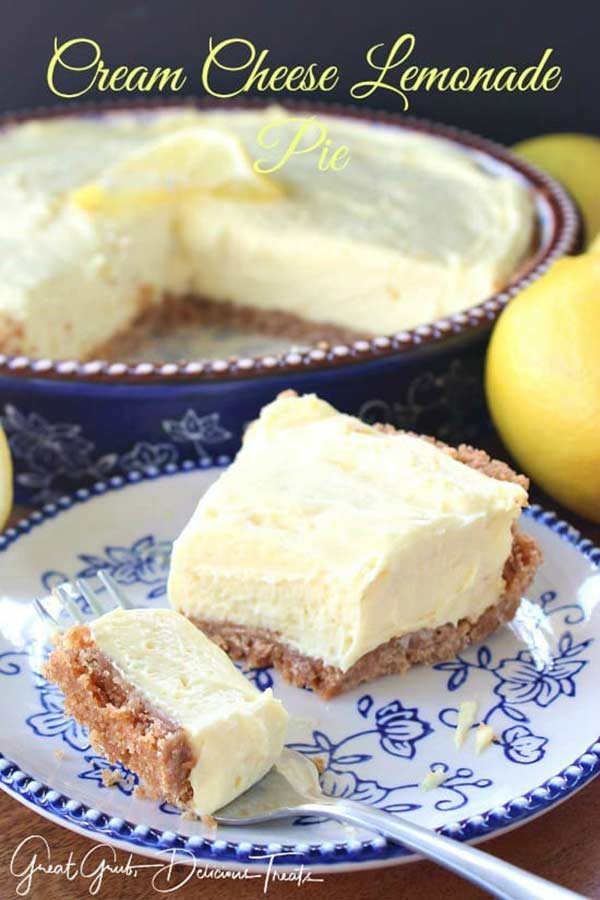 So refreshing, tart and full of creamy lemony flavor. This cream cheese lemonade pie will sure make you new friends at a party or potluck.
Super easy to make and so darn delicious, I don't think there is any other dessert I would want to eat on a hot summer night.
Cream Cheese lemonade Pie Recipe