Cream Cheese Danish Recipe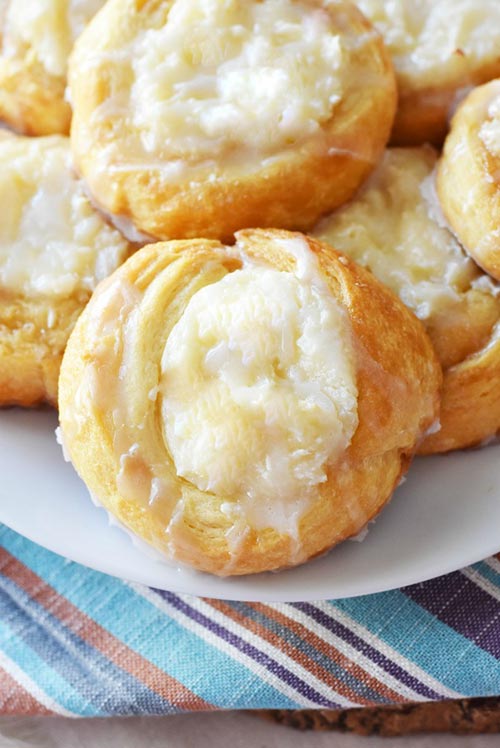 A light and flaky danish pastry, filled with sweet cheese and drizzled with icing.
This easy Cream Cheese Danish recipe is made with crescent roll dough right at home.
Check out the super easy recipe and have delicious cream cheese danishes at home anytime of the day!