Cranberry Lemon Muffins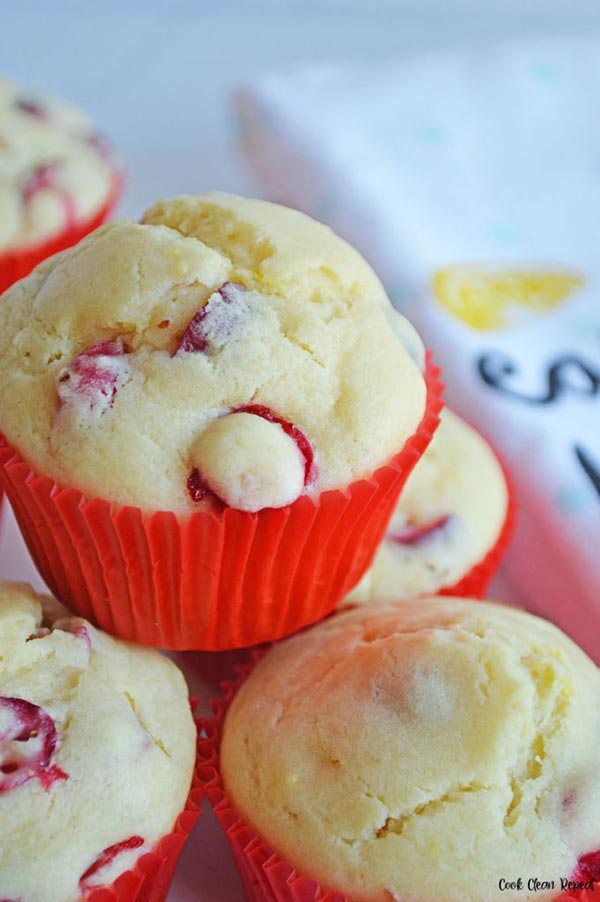 These easy cranberry lemon muffins are simple to make and they're ready in about 30 minutes. The whole family loves them.
This simple muffin recipe is loaded with fresh flavors that make for a great breakfast, snack, or dessert option. Try the out today, they freeze great so you can prep them in advance if you like!