Corn Casserole with Jiffy Mix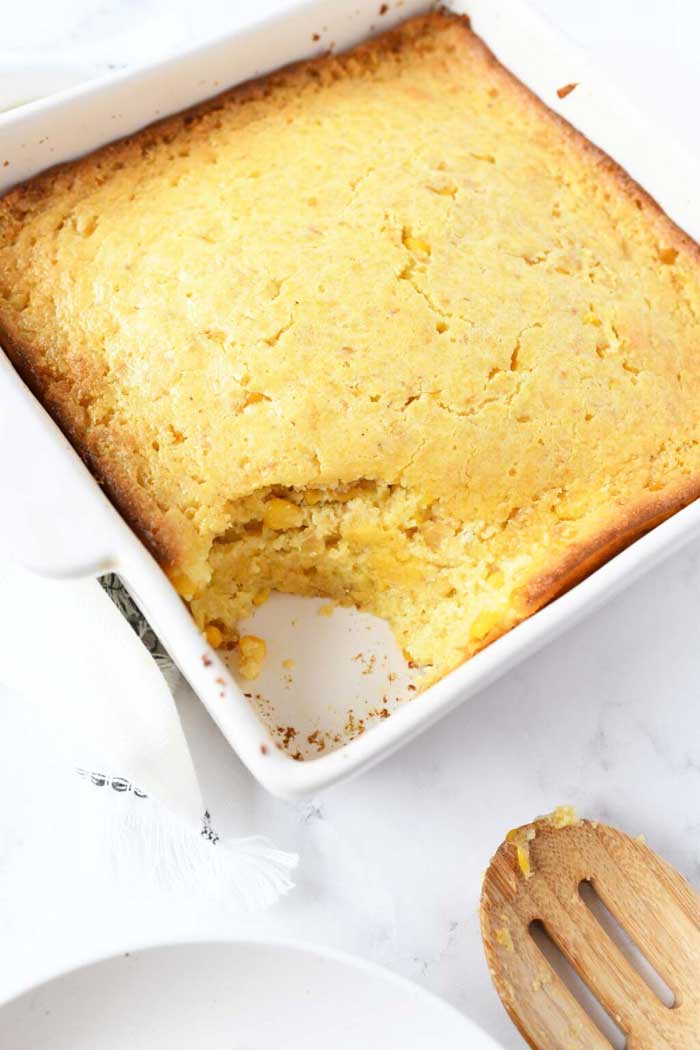 This casserole features a buttery crisp crust on top similar to cornbread, and a moist creaminess in the middle. This recipe is super easy too! You'll only need basic ingredients like canned corn (drained), creamed corn, butter (melted), sour cream, eggs, milk, and spices. It takes less than an hour to make from start to finish!
I love making this recipe because it is cheap, easy, and almost fool proof. I can buy everything I need for about $3 max!