Chourico & Cheese Stuffed Mushrooms Recipe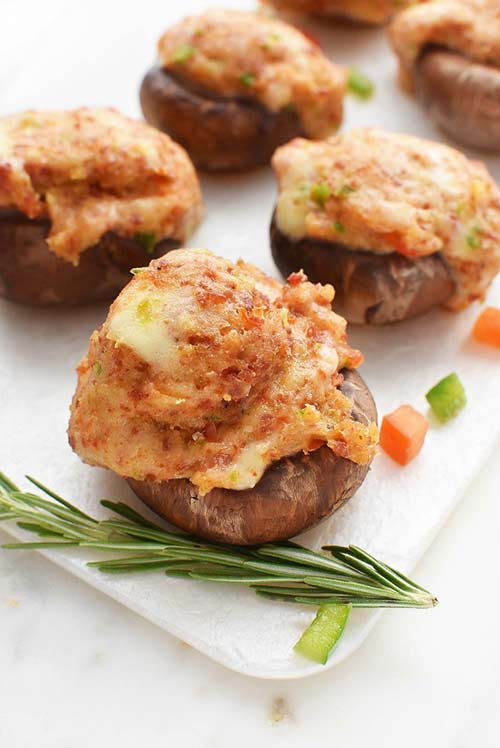 These lower carb, flavor-packed cheese stuffed mushrooms feature sauteed shallots, garlic, Chourico (can also use chourizo), pepper, butter, crackers, and White American Cheese.
Super simple to make and delicious to eat. Give this mushroom recipe a whirl and let me know if you do!
Chourico & Cheese Stuffed Mushrooms Recipe