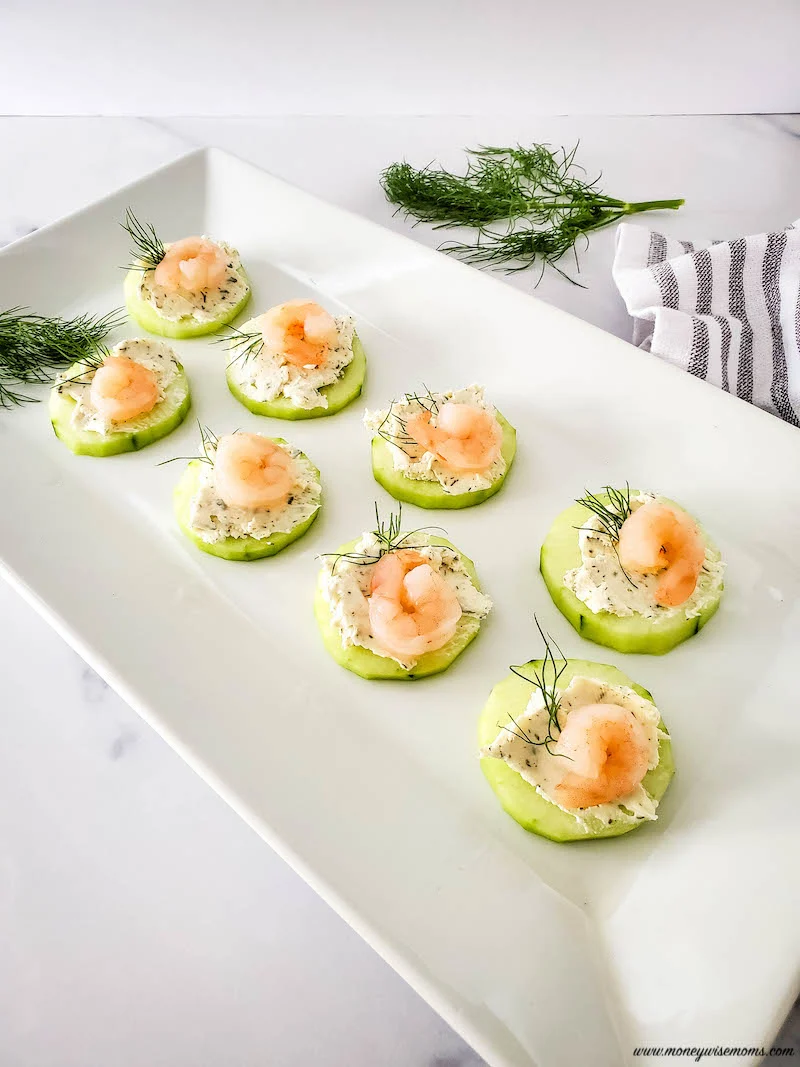 This easy and healthy shrimp on cucumber appetizer recipe is great for the summer. It's an anytime kind of recipe that everyone will love!
One of my favorites because it's crunchy, fresh, flavorful, and really simple to make. Shrimp on cucumber appetizer is a limited ingredient recipe that you can whip up easily but it looks and tastes like something you spent hours preparing.
Try out these delicious shrimp on cucumber appetizers today…make some to share because they'll be gone before you know it!
Shrimp on Cucumber Appetizer Recipe!