Chocolate Dipped Valentine's Oreos
These chocolate dipped Valentine's Oreos are the bomb! If you're looking for a simple way to make a festive dessert, this easy recipe is for you!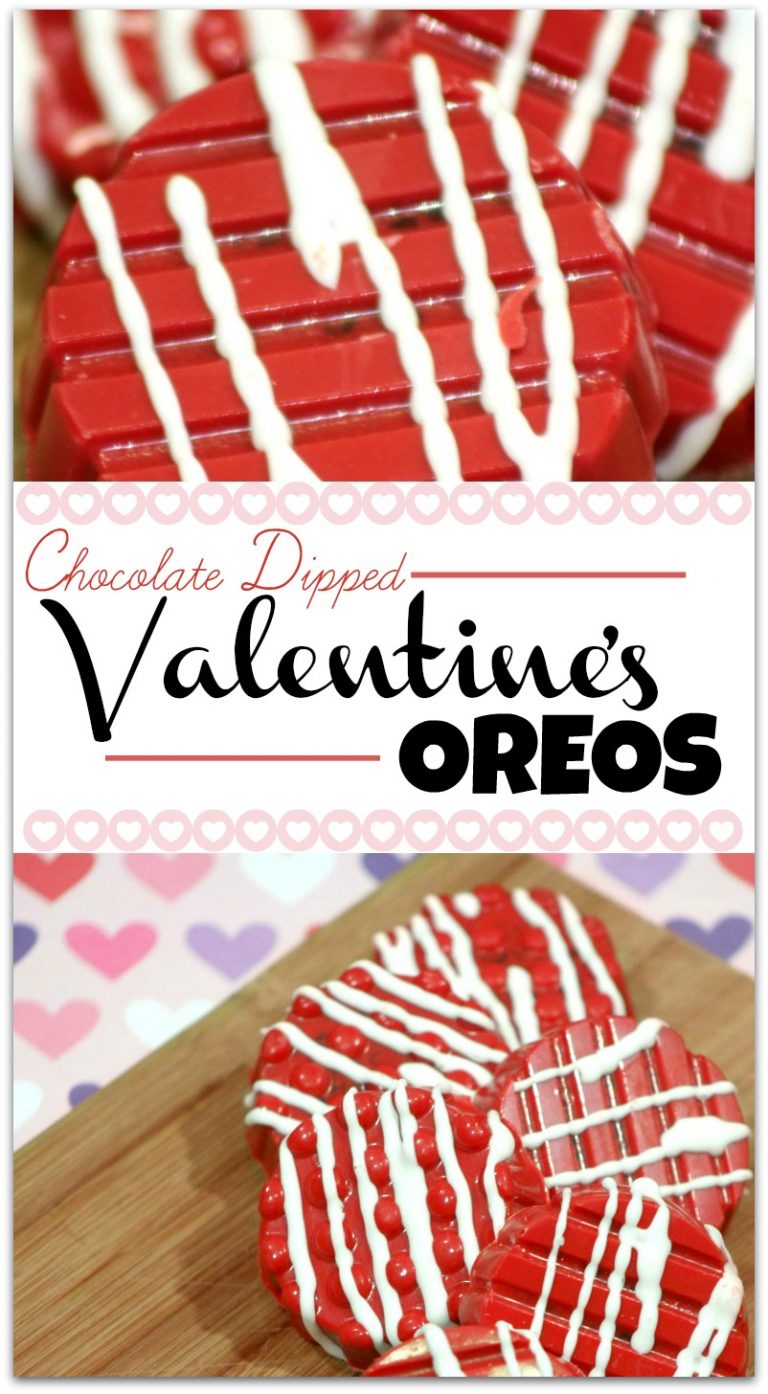 You'll have fun in the kitchen with your kids making them and be a rockstar mom at the class party!
Chocolate Dipped Valentine's Oreos