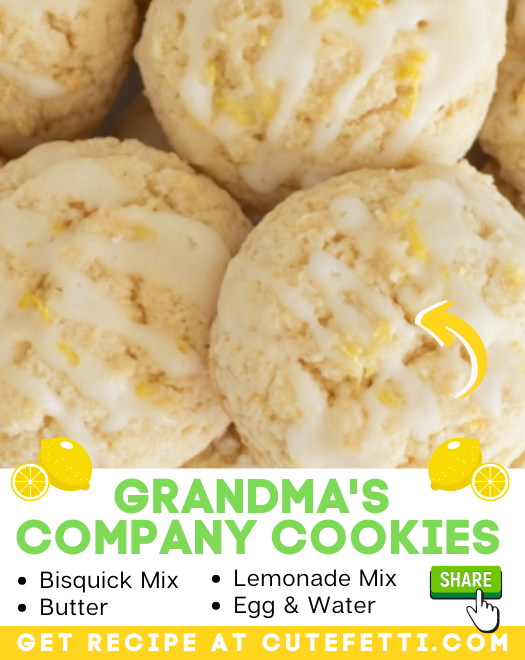 These simple lemon cookies made with Bisquick and Country Time Lemonade Mix are perfect for last minute company or when your pantry isn't fully stocked and you need a quick sweet treat.
My grandmother used to make these for me when I would come and stay with her while my mom was away on business. These are the simple moments I will cherish forever.
This Bisquick cookie recipe could not get any more easy to make and is made with very few ingredients.
Grandma's Company Cookie Recipe