Chicken Cobb Salad Recipe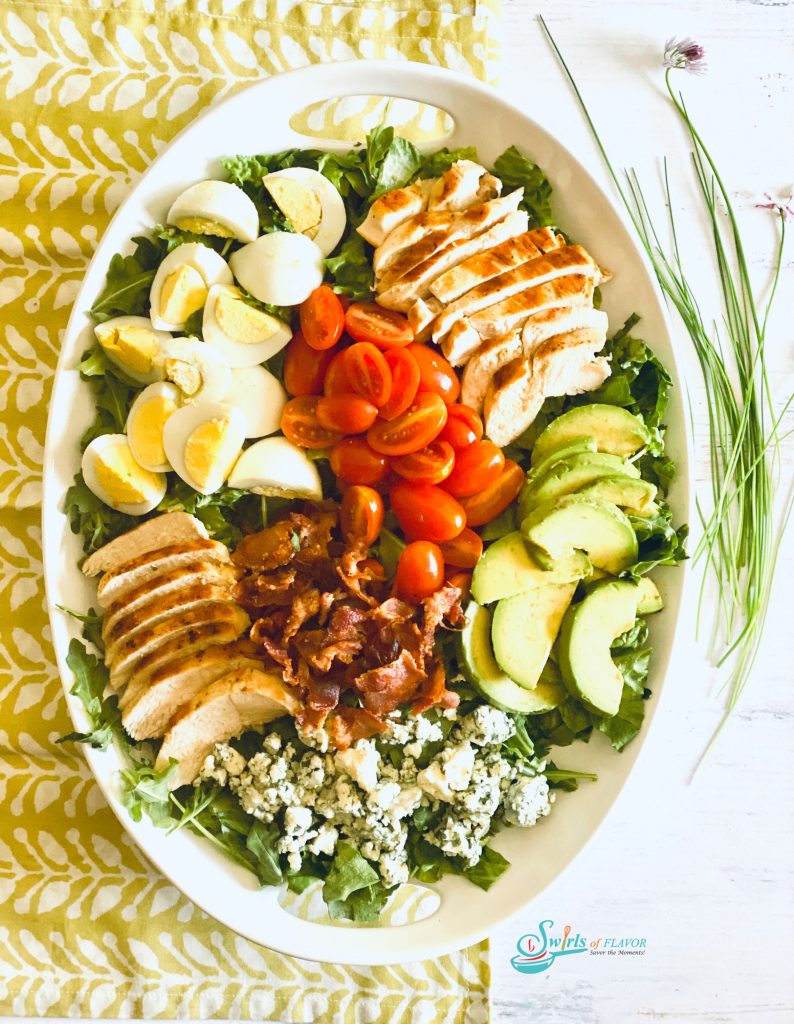 Warm summer days have finally arrived and the sun is shining bright. It's time for a main dish salad for dinner tonight.
Brimming with all the traditional ingredients, our Chicken Cobb Salad Recipe is flavored with a homemade red wine vinaigrette, a perfect main dish salad.
Our Cobb Salad is filled with chicken, bacon, eggs, avocado, tomatoes, blue cheese all on a bed of lettuce.
An easy to make homemade salad dressing, made with red wine vinegar, Dijon mustard and fresh chives, is the finishing touch.