Baked Chicken Thighs with Brown Sugar Recipe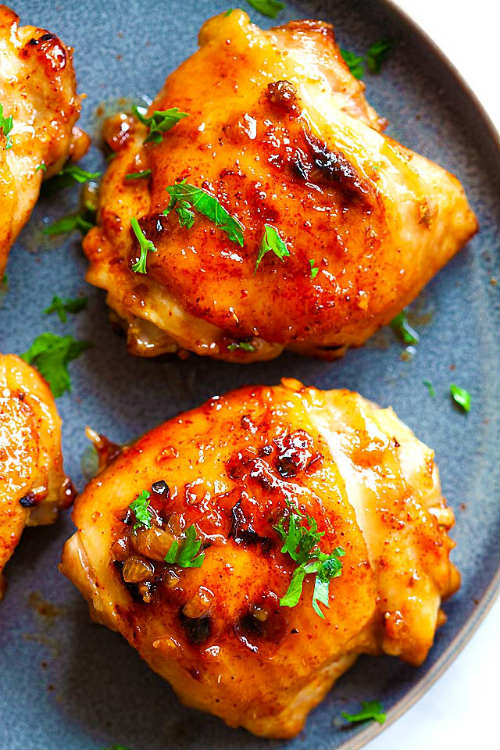 Baked chicken thighs with crispy skin, brown sugar, garlic and cayenne pepper. Moist, juicy and tender chicken thighs recipe that takes 10 mins prep time!
OH MY GOSH! Please do your self a favor, make this chicken recipe. YOU WILL NOT be disappointed! Very easy, juicy and flavorful!
Baked Chicken Thighs with Brown Sugar Recipe