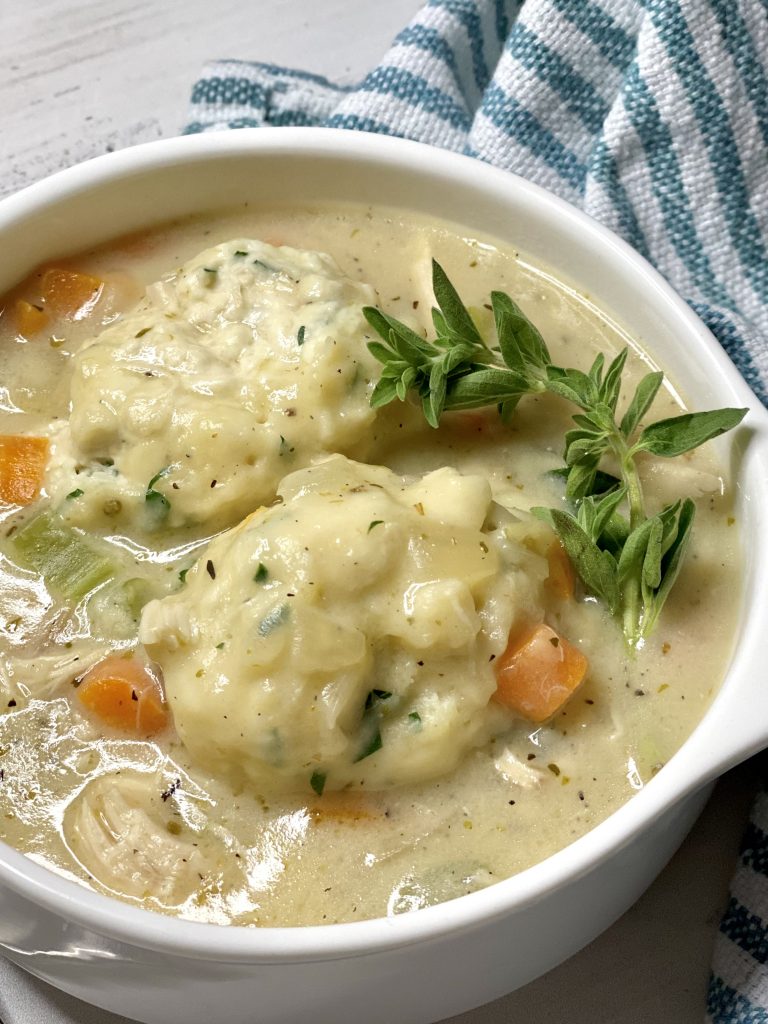 Chicken and Dumplings
Homemade Chicken and Dumplings Recipe is most definitely the ultimate comfort food.
Our easy chicken and dumplings recipe will quickly become a go-to comfort food when there's a chill in the air.
Tender herb dumplings rest atop a creamy chicken and vegetable soup making this a favorite recipe for sure.
The herb dumplings are seasoned with garlic powder and fresh parsley.
The creamy chicken dumpling soup is brimming with fresh vegetables and chicken and gets its creaminess from milk and flour.
Honestly, so easy to make and the ideal comfort food to warm you up on a chilly day!