Slow Cooker Orange Chicken Recipe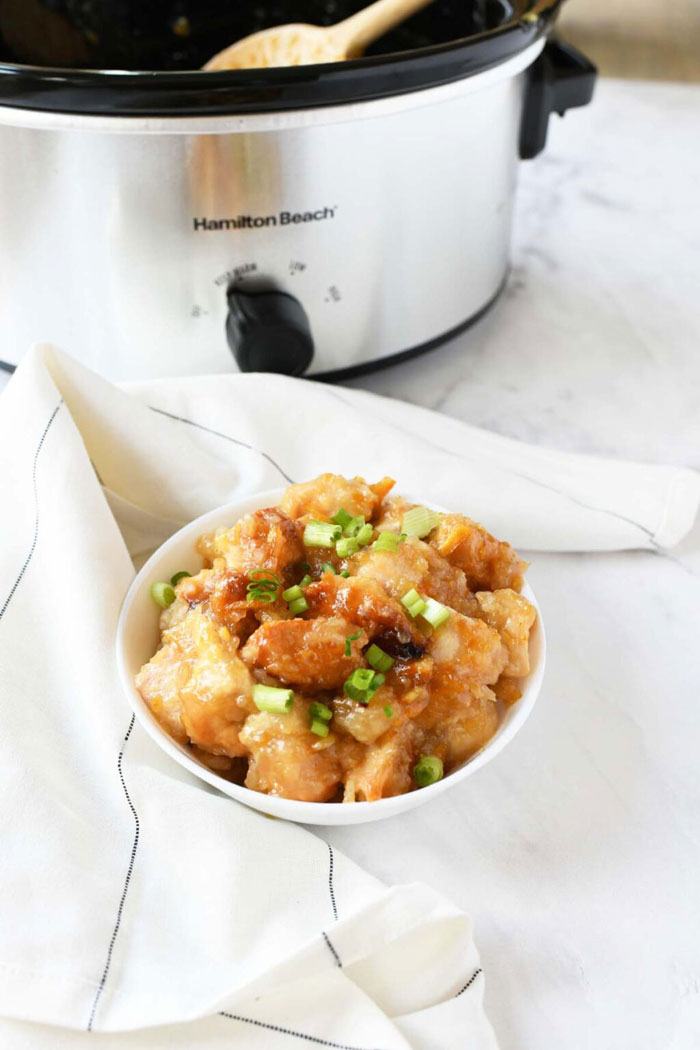 In this post, we'll show you how to make delicious Orange Chicken made in the slow cooker. This recipe makes tender, flavorful, morsels of chicken that have a lightly textured coating. It pairs nicely with white rice, French fries, mashed potatoes, or with rangoons!
We love this rather quick slow cooker meal because the sauce is made with orange marmalade, ginger, and fresh garlic among other easy to find ingredients. While this chicken is not fried or crispy, the cornstarch thickens the glaze which sticks to the morsels perfectly. Our family enjoys this meal because the sauce is not overly sweet, and tastes similar to a local takeout place sans the deep frying.
Slow Cooker Orange Chicken Recipe