Baked French Fries Recipe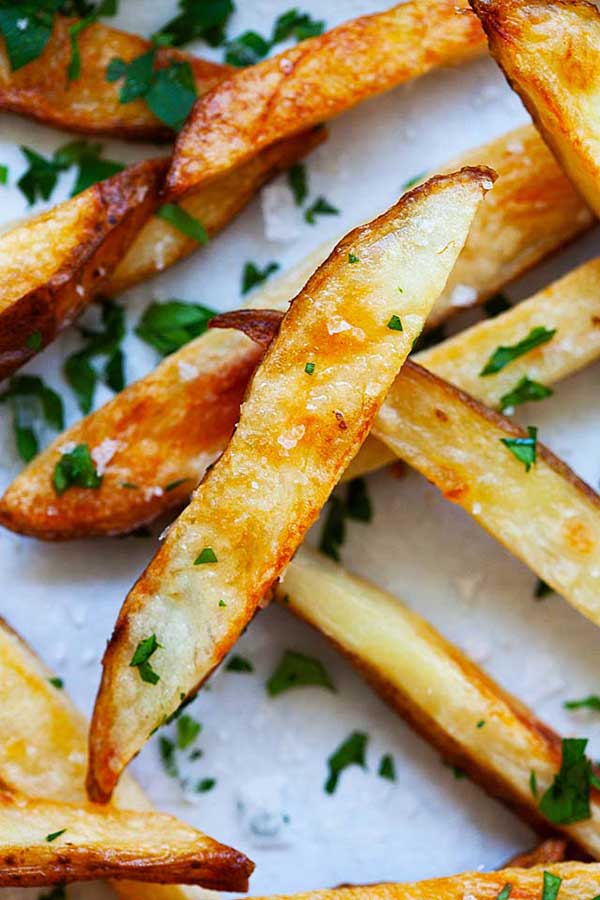 Baked French Fries – homemade oven baked fries with salt and vinegar seasonings. These French fries are the best side dish, extra crispy, healthy with almost no oil and low calories!
Oh boy, we had these this weekend. They were to die for! Super crispy and so tasty.