Cheeseburger Stuffed Meatballs Recipe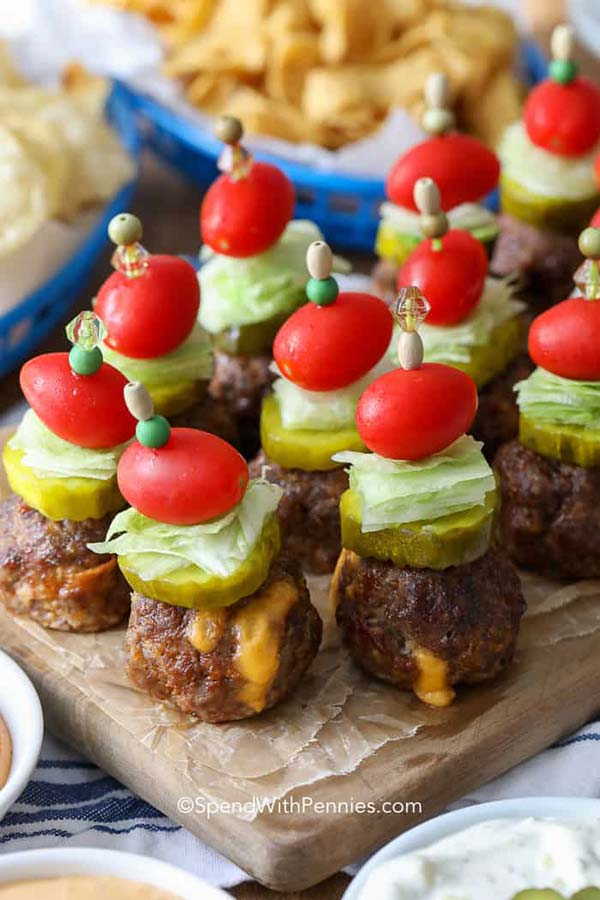 Oh boy! How amazing do these cheeseburger stuffed meatballs look? We had them over thanksgiving and were a huge hit!
Holly over at spendwithpennies certainly hit a home run with these amazing appetizers, I guess you could have them as a main dish too, but we had them as an appetizer! Check out the recipe.
Cheeseburger Stuffed Meatballs Recipe