Southern Cornbread Salad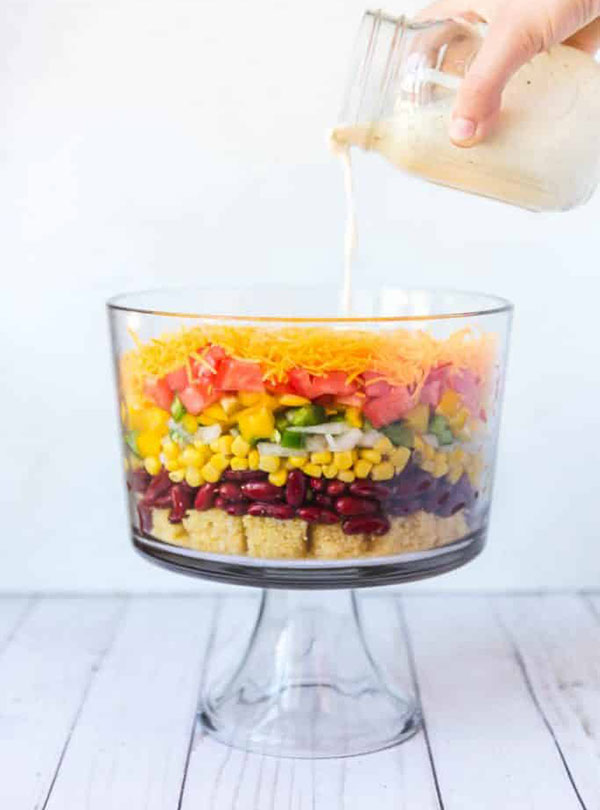 Seriously, is there anything that screams "southern salad" louder than southern cornbread salad?  No.  I don't think so either.  This is a delicious layer salad with everything beautiful and it doesn't even matter what season you make it in because it will always be decadent, colorful and on point.
Just like any wonderful southern dish!  Terrific served with marinated pork chops smothered in tomato gravy!