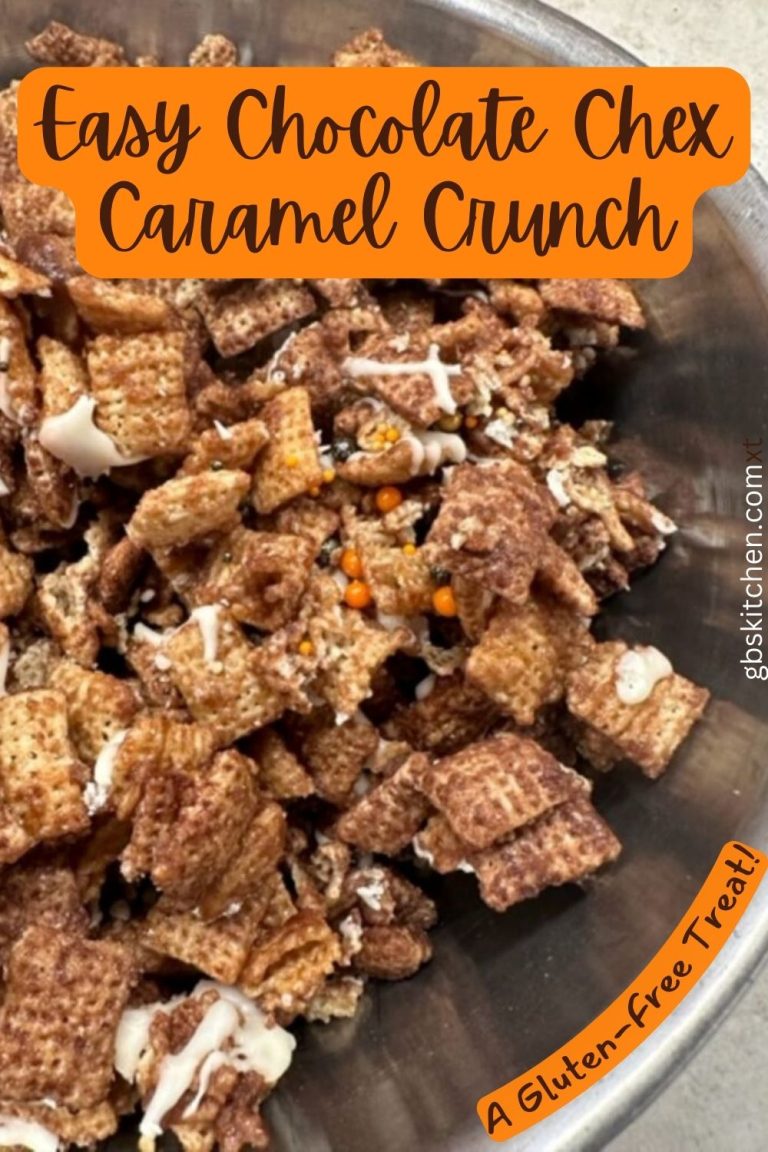 Chocolate Chex Caramel Crunch is very easy to make and doesn't take a lot of ingredients! Rice is the main ingredient in Chocolate Chex cereal, and it has real cocoa, so it's a chocolatey, gluten-free treat!
Make this in the microwave! You don't need to turn on a stove or oven, so kids can help make this yummy snack!
You can customize your chocolate Chex caramel crunch with chopped peanuts and sprinkles or by melting another flavor of baking chip, like peanut butter, butterscotch, or even cinnamon or dark chocolate!