Watermelon Avocado Salad with Feta and Mint Recipe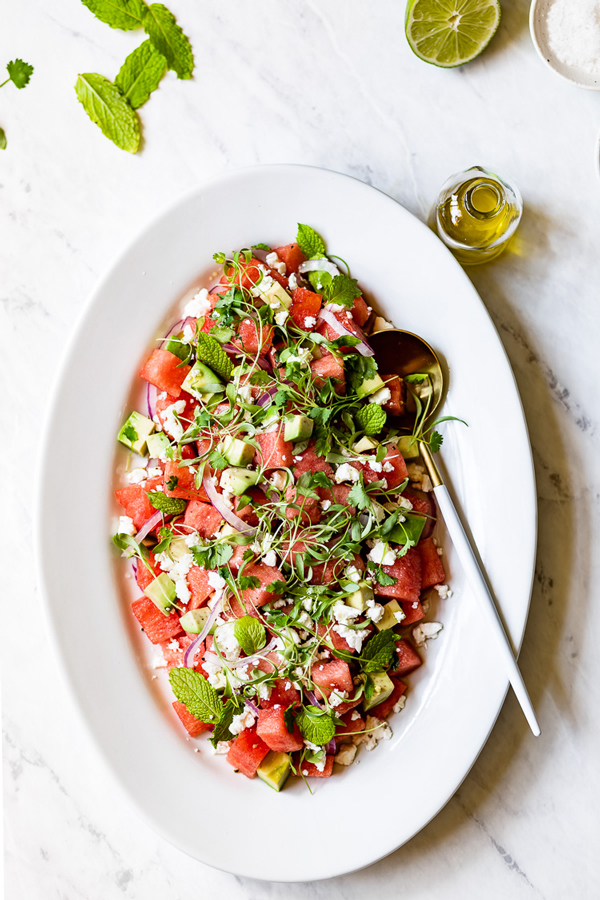 In need of a quick, easy-to-make, and refreshing salad for these super hot and humid days of summer? We have got you covered.
Try this Mediterranean inspired Watermelon Salad flavored with avocado, fresh mint, feta and homemade lime vinaigrette.
Whether you make it for your next barbecue gathering, potluck, or treat yourself for a healthy lunch, this salad is guaranteed to impress. GET THE RECIPE.
Watermelon Avocado Salad with Feta and Mint