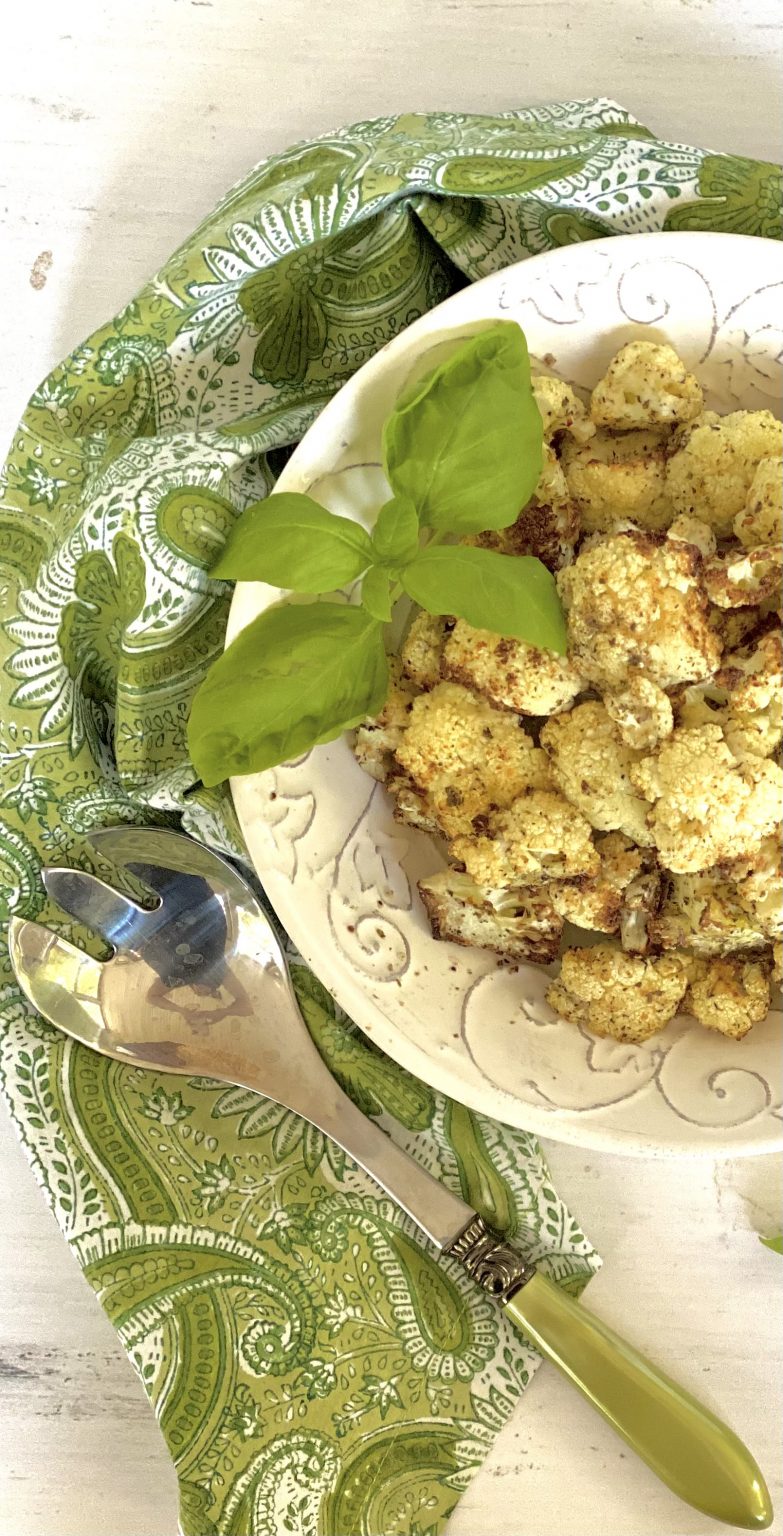 Air Fryer Parmesan Cauliflower
Air Fryer Parmessan Cauliflower cooks to crispy perfection in just minutes.
Seasoned with Italian seasoning, garlic powder, kosher salt and pepper and tossed in olive oil, these air fryer cauliflower bites are sure to please.
The finishing touch is a sprinkle of Parmesan cheese!
Crispy on the outside, buttery on the inside and seasoned to perfection.
So delicious it's hard to believe this is such an easy side dish recipe to make.
Serve these cauliflower bites as an appetizer with a dipping sauce or as a side dish on your next menu.
Air Fryer Parmesan Cauliflower