Air Fryer Cheesy French Onion Pork Chops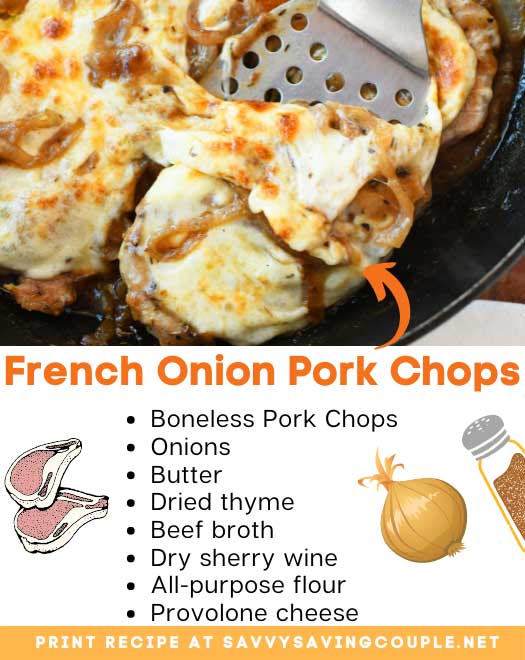 These Cheesy French Onion Pork Chops are air-fried & finished in a savory onion sauce!. The onions are simmered in a beef and wine broth which provides this recipe with the same rich flavor profile, all while air frying the pork chops for something new.
Finished in the oven with some Provolone cheese until toasty and bubbly, these are amazing and take about 30 minutes to put together for the perfect family meal.
Air Fryer Cheesy French Onion Pork Chops