Air Fryer Bagel Pizzas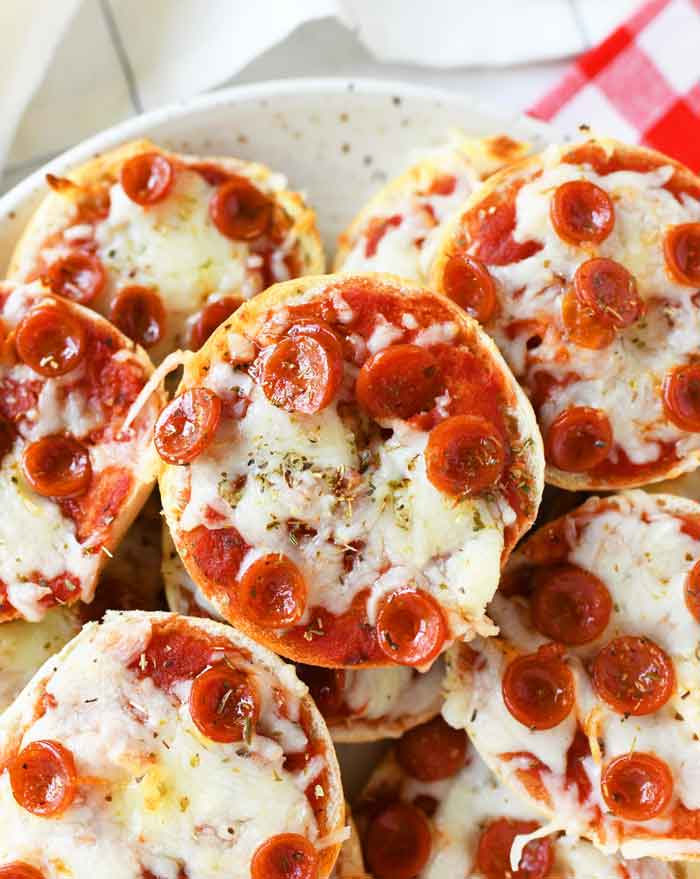 Are you looking for a fun and an easy new way to enjoy pizza? Then you have to try Air Fryer Bagel Pizzas! This simple recipe is perfect for a quick and delicious weeknight meal. Plus, the air fryer gives the bagel pizzas a crispy crust that you won't be able to resist.
We made these and the kids could not get enough! It was a tasty meal that was really inexpensive thanks to Aldi ingredients!