6 Ingredient Cinnamon Cheesecake Bars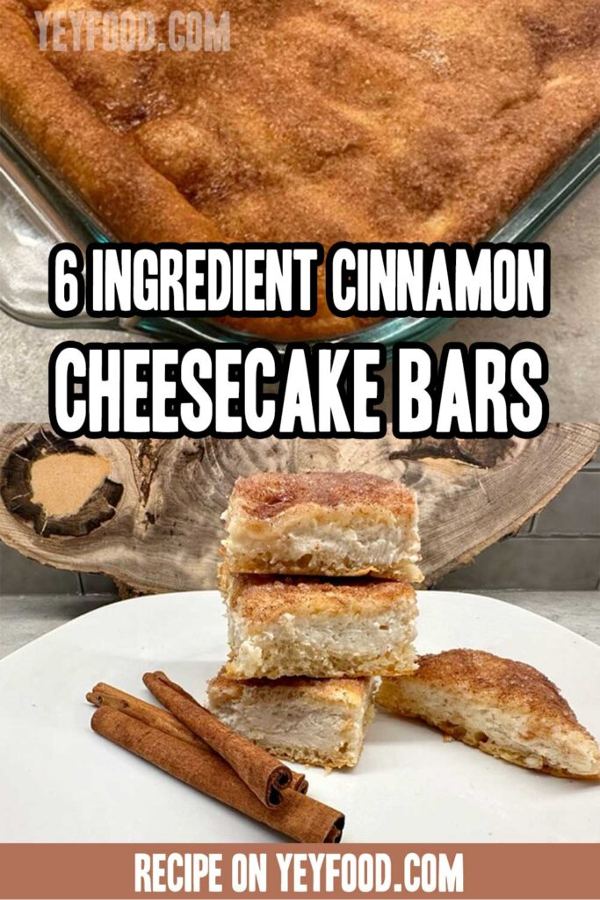 Here is a very simple recipe for a cinnamon melt-in-your-mouth bar that's almost impossible to resist! Betty really outdid herself with this easy to make recipe!
Just because it is easy to make, doesn't mean it hasn't got amazing flavors and texture! This actually blew my tastebuds away. I would make this again for sure!
6 Ingredient Cinnamon Cheesecake Bars