30 Minute Pizza Chili Recipe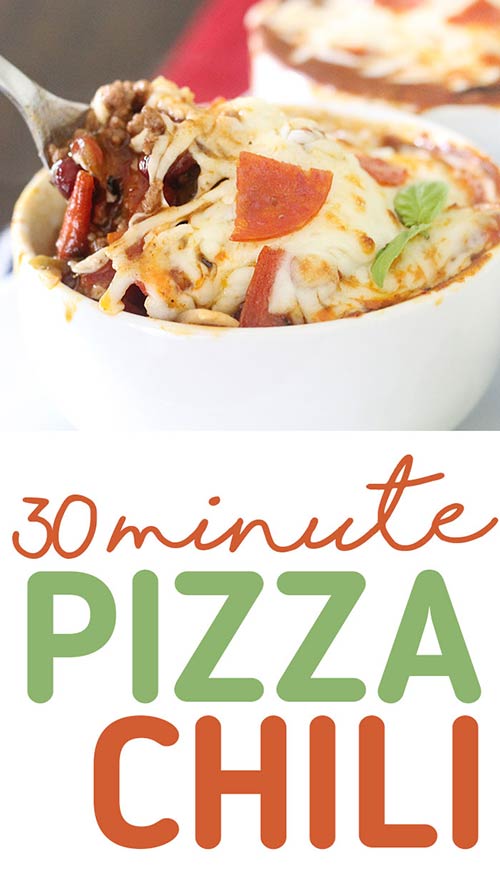 Nothing says comfort food for the whole family like chili. It's the perfect meal for any night and you can easily customize it for any special occasion.
Game day anyone? Today, I'm sharing my own fun twist to chili inspired by my family's love of pizza.
Easily add your favorite pizza toppings to chili for a unique pop of flavor.