Buffalo Blue Cheese Popcorn Chicken Recipe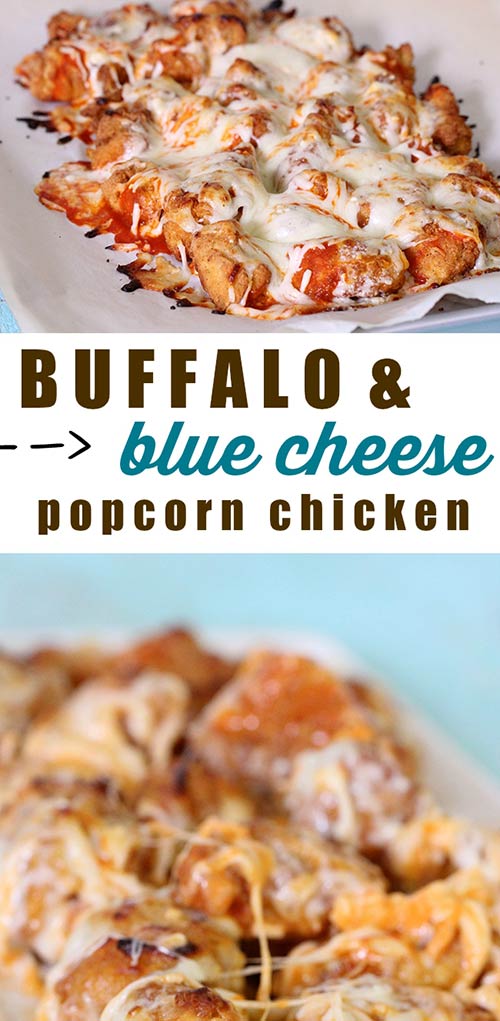 It's so easy to make and mind blowingly tasty. Definitely a crowd-pleaser for buffalo chicken lovers who want something over-the-top, cheesy and drippy.
Check out the recipe and be sure to let me know if you decide to make it. I think I will get this made here in the next few days. Watch out for my review!
Buffalo Blue Cheese Popcorn Chicken Recipe