Weight Watchers Broccoli Cauliflower Salad
Are you looking for a Weight Watchers Freestyle salad that is light, refreshing, and easy to make?! If so, you've come to the right place. This Weight Watchers broccoli cauliflower salad is perfect! With just 4 Freestyle Smart Points per serving it's a great recipe to accompany all of those fun summer meals.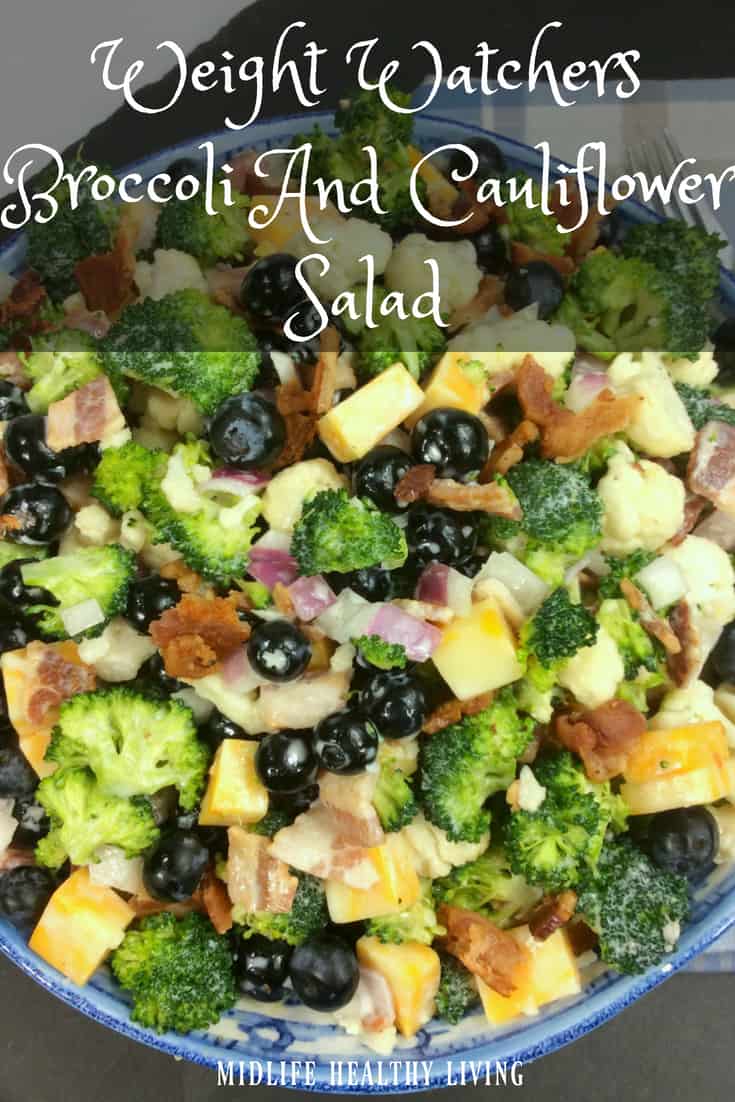 During the summer it's especially easy to get great produce here in PA. Broccoli cauliflower salad utilizes some of those great options in a fresh and delicious recipe that is great for Weight Watchers and other healthy lifestyle programs. It's a recipe that foregoes all of those unnecessary additives and hard to pronounce ingredients you find on labels at the store! I love making a batch of this for our family gatherings and backyard BBQ's.
Weight Watchers Broccoli Cauliflower Salad