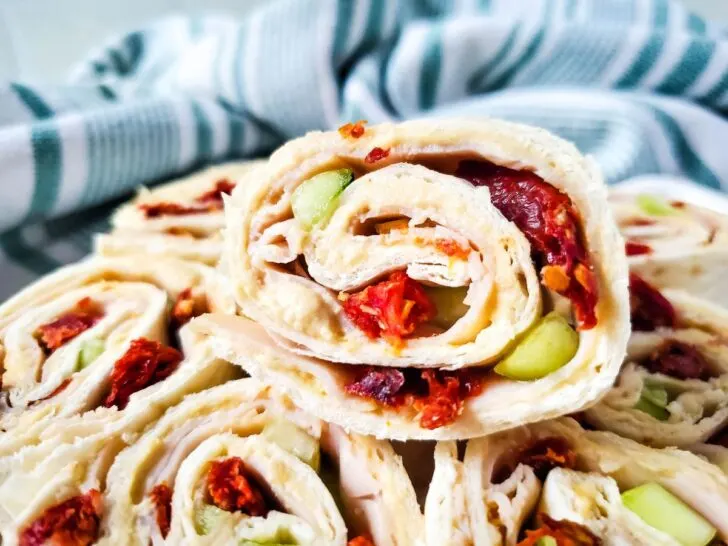 Turkey Hummus Pinwheel Appetizers
Bite-size pinwheels make a pretty appetizer, but they can also serve as an afterschool snack or fun lunchtime alternative to regular sandwiches. My teens love making (and eating) tortilla pinwheels.
Most pinwheel recipes use cream cheese, but these use hummus as the spread that holds the meat and vegetables to the tortilla. Get the easy recipe–just 5 ingredients!
Turkey Hummus Pinwheels Appetizers