The Best Lemon Shortbread Cookies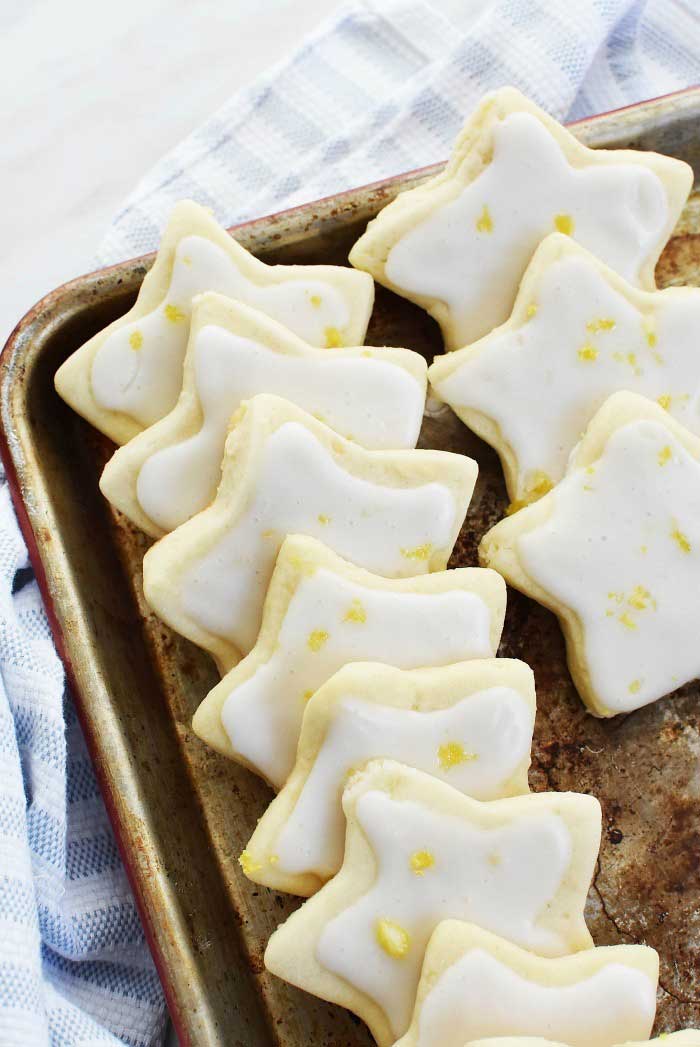 Lemon Shortbread Cookies are iced with a delicious lemon icing and are buttery, soft, and delicious! These cookies are perfect for any time of year and the dough can be made ahead of time.
These were so tasty when we baked up a batch! I am going to have to save this recipe for Christmastime because I want to make them with some holiday flare! I love the buttery, soft flavor!
The Best Lemon Shortbread Cookies Recipe