Sweet Potato Souffle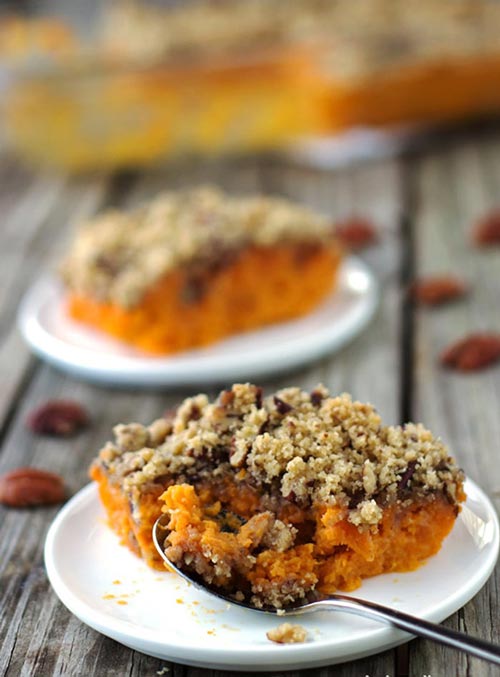 My adaptation of Trisha Yearwood's Sweet Potato Souffle Recipe.
Roasted sweet potatoes mixed with sugar, milk and egg mixture, topped off with a pecan-heavy streusel topping and baked in the oven for a warm and sweet treat. Whether you make it for your Thanksgiving table or for any other special occasion, this recipe is guaranteed to impress. Get the recipe.