Sweet Corn Salad With Red Wine Vinaigrette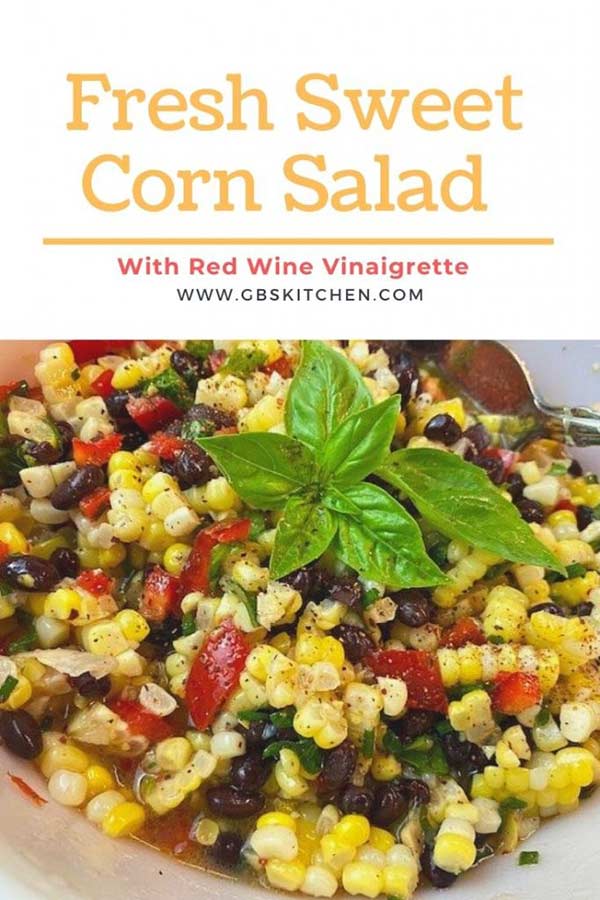 This sweet corn salad has no mayonnaise or cilantro. Instead, it has a spunky red wine vinaigrette with garlic for a real flavor boost.
Voted best new salad by friends and family! Check out the recipe and let me know if you make it. It was a huge hit for me, I know it will be for you too!
Sweet Corn Salad With Red Wine Vinaigrette