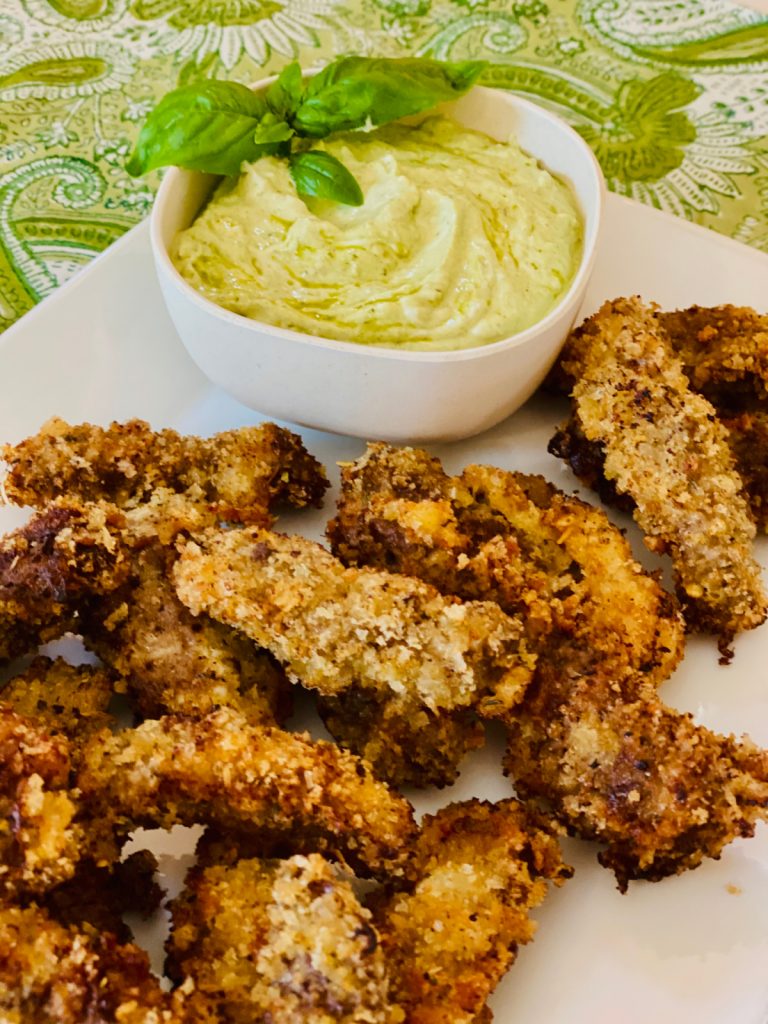 Steak Fingers are beef's answer to chicken fingers. A Parmesan and panko breadcrumb mixture coats the strips of beef that are then fried up to golden perfection.
Serve them with my homemade 3-ingredient Pesto Sauce and every bite is delicious.
The finger steak is a signature food of Idaho and is now making it's way to the east coast.
First, dip strips of beef in egg and then coat them in a panko breadcrumb mixture. Next fry them up with a flavorful coating that surrounds the tender beef strips.
I added Parmesan and Italian seasoning to the crumb mixture for an Italian spin on my steak fingers recipe.
The easy to make Pesto Sauce adds to the Italian flavors.
Both kids and adults will love Steak Fingers for their next meal or as a appetizer!
Steak Fingers With Pesto Sauce