Sprinkle Whoopie Pie Recipe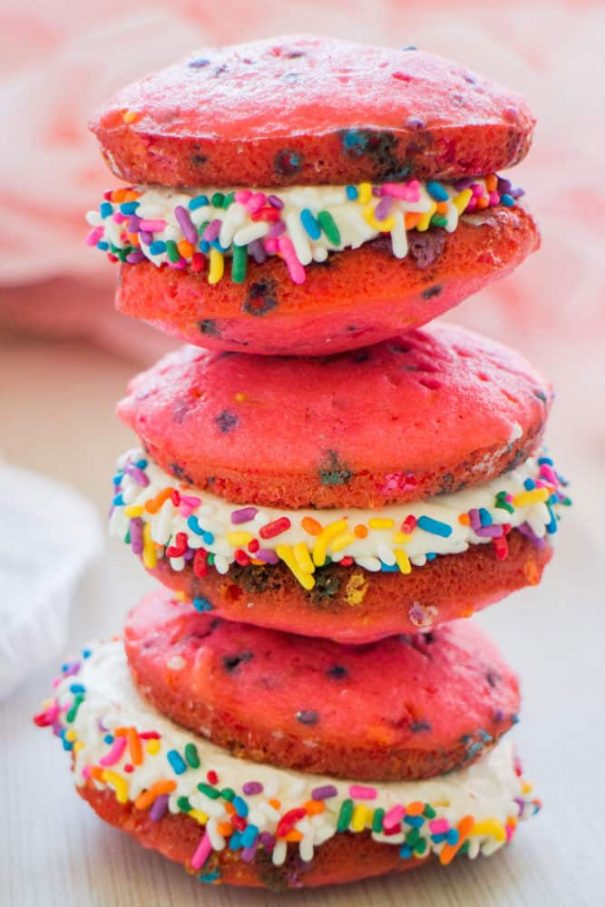 Sprinkle Vanilla Whoopie Pies!  This easy recipe makes delicious vanilla whoopie cake pies with marshmallow creme filling (just like homemade Amish Whoopie Pies!).
These pretty sandwich pies are perfect for a birthday party or baby shower celebration (Its a girl!) with the help of pink food coloring and rainbow sprinkles.