Slow Cooker Pineapple Chicken Chili Recipe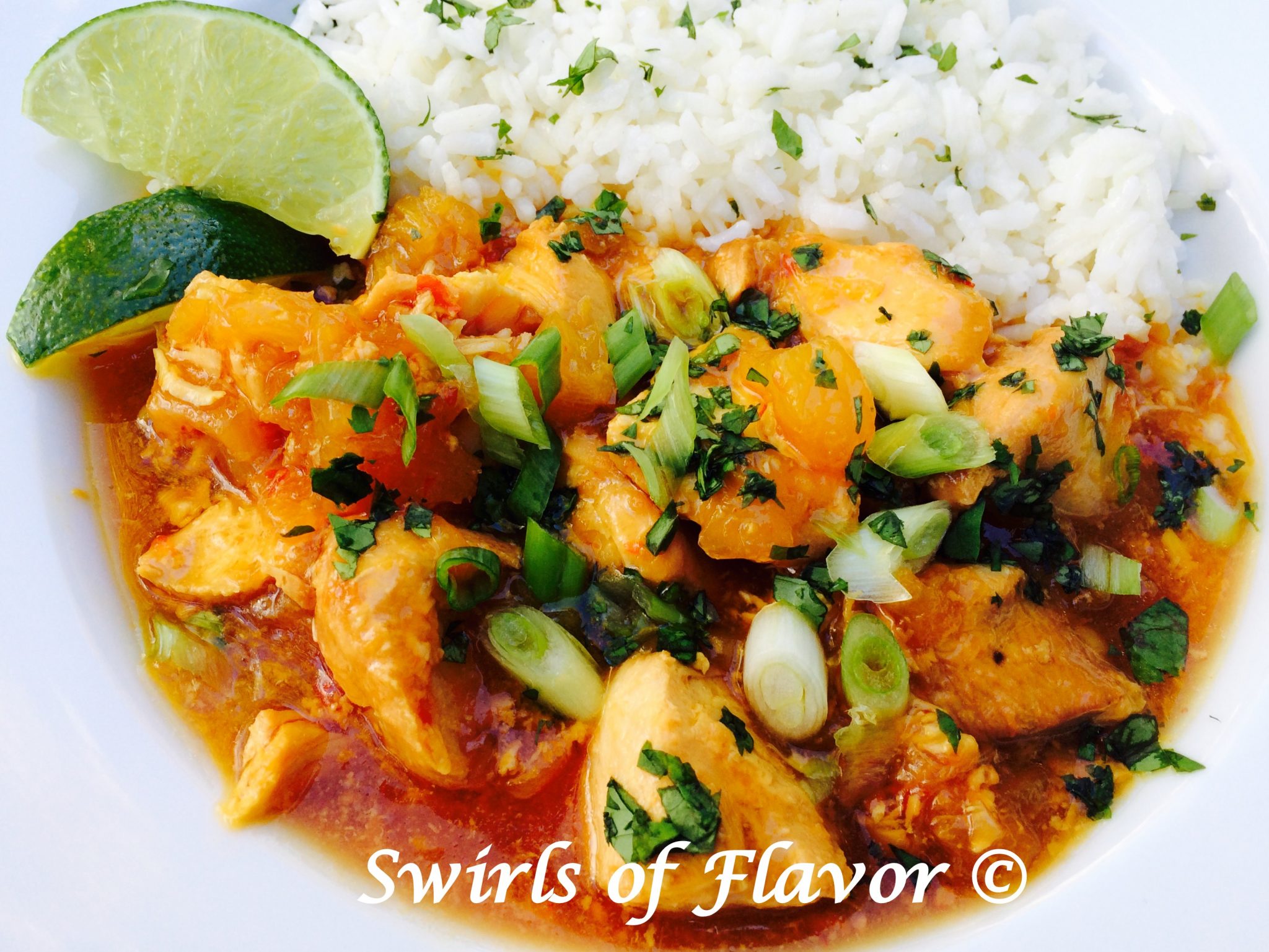 Slow Cooker Pineapple Chicken Chili Recipe is an easy recipe for dinner tonight that makes it's own tangy sauce as it cooks in your slow cooker! Sweet chili sauce, crushed pineapple and fresh lime juice combine with juicy chicken breasts making this a crockpot pineapple chicken recipe that's bursting with flavor!
So just let the chicken, crushed pineapple and a sweet chili sauce simmer in your crockpot while at work. Then simply stir in fresh lime juice and top with cilantro and scallions when you get home. It doesn't get much easier or more delicious that that!
Our pineapple chili recipe tastes fabulous when you serve it with hot cooked rice or rice noodles. And may I recommend steaming up some broccoli and maybe serving a simple tossed salad too for a delicious dinner? There you go, you're all set for a fabulously delicious dinner tonight!
Slow Cooker Pineapple Chicken Chili Recipe