INSTANT POT SHRIMP PASTA IN LEMON CREAM SAUCE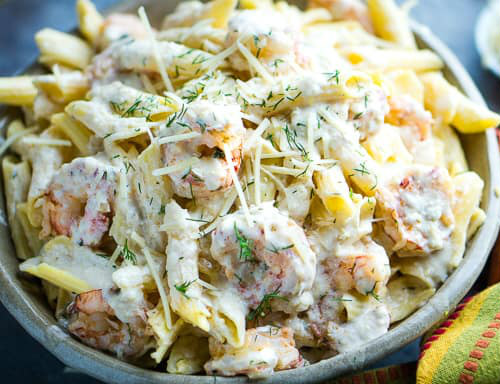 Do you have an instant pot? I know searching for a good seafood recipe for an instant pot isn't easy, but this one is spot on. This is by far the least complicated seafood pasta recipe out there.
The creamy lemon sauce is to die for! Shrimp pasta in lemon sauce rich, savory, very appetizing. Get your instant pot out of the cabinet and put it to good use with this recipe.
INSTANT POT SHRIMP PASTA IN LEMON CREAM SAUCE