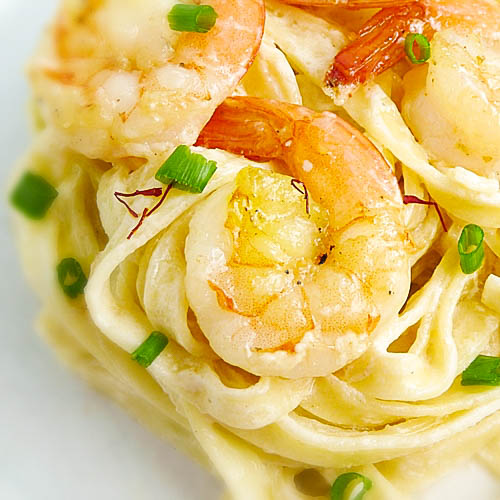 Shrimp Alfredo Linguine
Shrimp Alfredo Linguine is a quick and easy pasta dinner idea. The creamy alfredo is infused with a pinch of saffron to add a subtle earthy flavor that goes so well with the shrimp and pasta.
This shrimp alfredo is reminiscent of a restaurant quality pasta dish but is made right at home! It is a recipe that is great for special occasions, but simple enough for everyday meals!