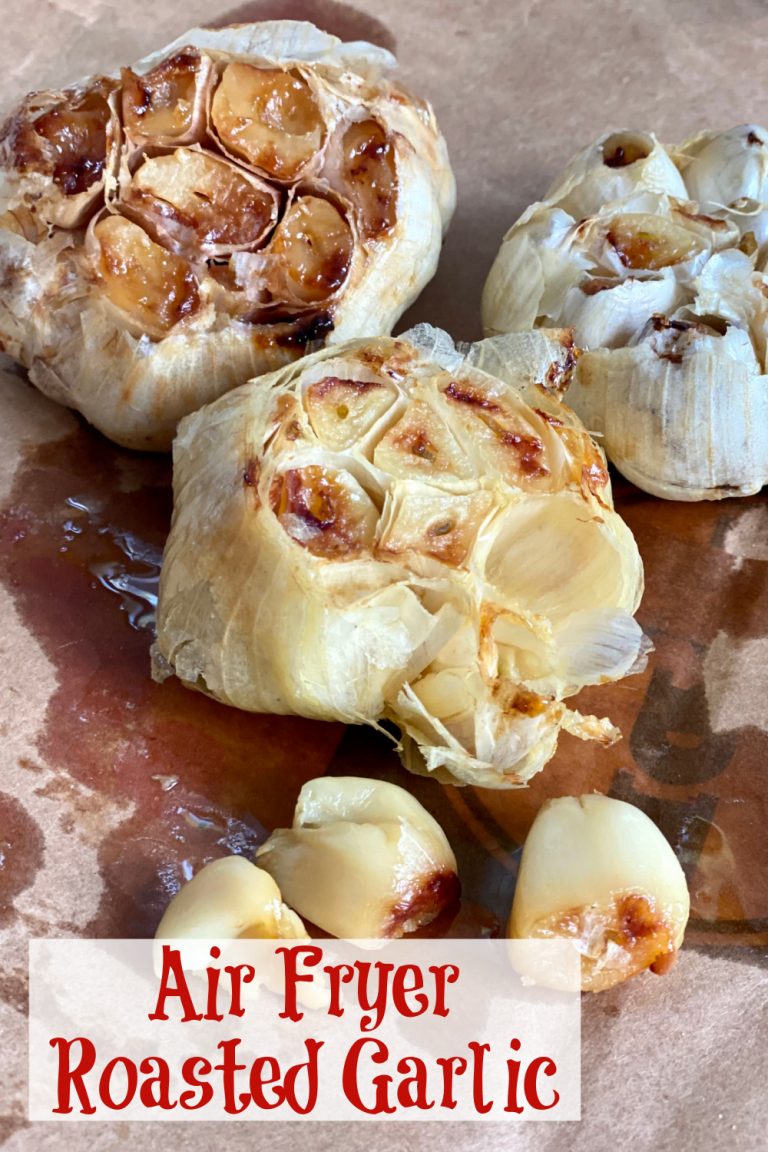 Roasted Garlic in the Air Fryer
If you want to know how to roast garlic in just under half an hour, it's time to get your air fryer out.
Twenty minutes, and just two ingredients, are all it takes in the air fryer for a small head of garlic to be perfectly "roasted".
So quick and easy, our Roasted Garlic in the Air Fryer is irresistible with it's sweet flavor and creamy texture.
Heads of garlic "roast" in your air fryer in about half the time it would take in your oven.
And you can roast several heads of garlic together too! Just add a few more minutes or air frying time and you're all set!
Roasted Garlic in the Air Fryer