4-Layer Chocolate Dessert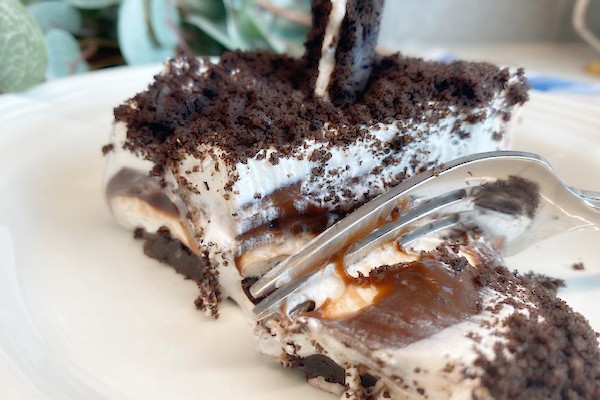 This no-bake 4-layer chocolate dessert will be perfect for your favorite chocolate lover! You know, the one who thinks chocolate is a food group? It's smooth, cool, and creamy, and ideal when you don't want to turn on the oven!
With simple pantry ingredients, you can create this impressive-looking dessert, and it will feed a bunch! Be sure to give everyone time to lick their fork before you pick up their plates! Easy to make ahead, too! Why not take it to the next barbecue? You're sure to get invited again!
Plate Licking 4-Layer Chocolate Dessert