Banana Nut Fudge Brownie Cupcakes
These Banana Nut Fudge Brownie Cupcakes are the perfect snack for after school. They also make a great dessert to serve after dinner or bring to parties. If the banana part throws off your groove, just think of a banana split, and how yummy that chocolate syrup is with bananas. Have I got you craving it yet?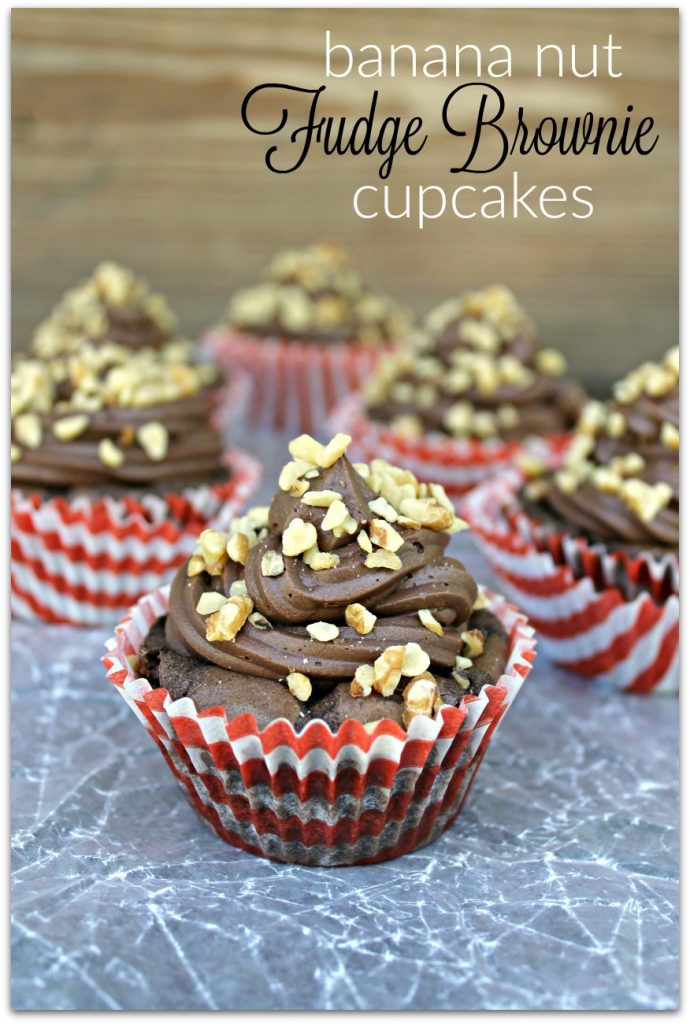 The other great thing about these cupcakes it that the recipe is easy peasy. We're using a boxed brownie mix, banana, chocolate chips, walnuts, and chocolate frosting. You can always make the brownies and frosting from scratch, but sometimes I need a super easy recipe, don't you? It's still better than buying something that has been sitting on a bakery table all day, and your friends and family will know you went to a little extra trouble to make this dessert for them. Enjoy!
Banana Nut Fudge Brownie Cupcakes