Peachy Honey Barbecue Pork Steak Recipe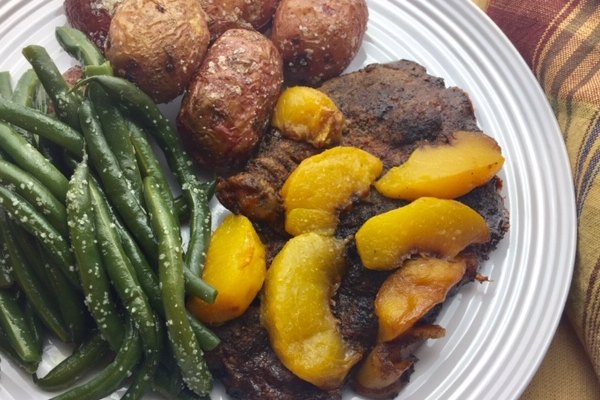 Surprise! This beautiful meal is ready in about an hour! Never tried pork steak? Here's a perfect recipe to get you started. It's tender, succulent and exploding with flavor!
This is so darn good. Make this recipe now while peaches are in season! Check out the recipe and let me know if you decide to give this one a go too.
Peachy Honey Barbecue Pork Steak Recipe