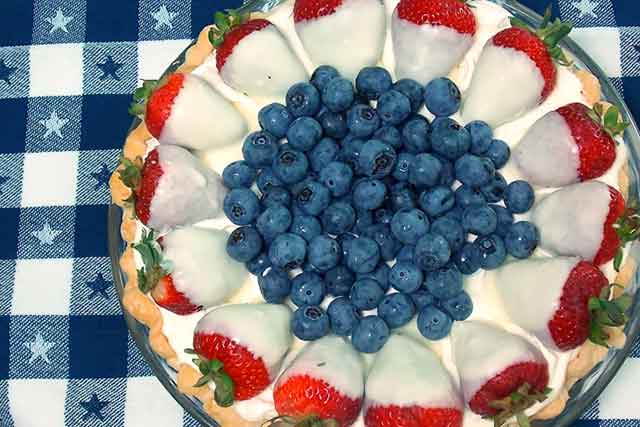 Patriotic Cheesecake Pie
This Patriotic Cheesecake Pie starts with a pre-baked pie crust that has a white chocolate coating on the bottom of the crust. It is filled with a no bake cheesecake filling and then topped with white chocolate dipped strawberries and blueberries.
It is a summertime dessert that is perfect to serve on Memorial Day and July 4th, but it is also great to serve for dessert all summer long! This family favorite recipe has been a mainstay on our summer menu for the last 20 years!