One Bowl Rustic Rhubarb Bread Recipe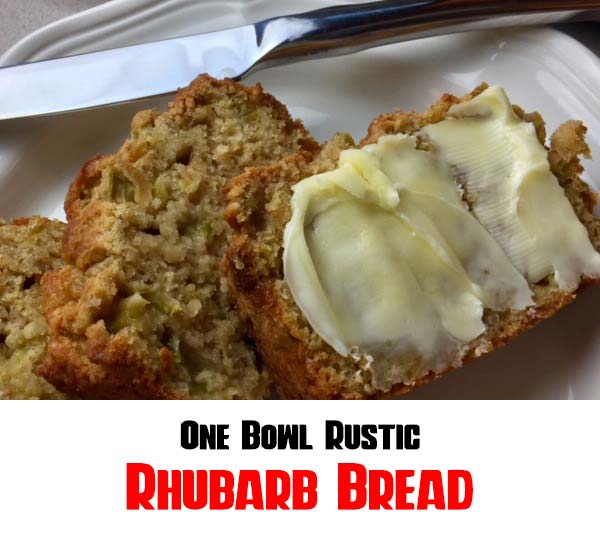 Rhubarb bread! One more chapter in my ongoing love story with rhubarb! I found this recipe last fall and it's become one of our favorites! And, the one-bowl-no-mixer way you make it is a huge bonus!
The loaf is tender and moist, not too sweet and slightly tangy. And, the secret ingredient? Plain full fat Greek yogurt! Something new to try, bet it becomes a favorite for you too!
One Bowl Rustic Rhubarb Bread Recipe