Marshmallow Dream Bars with M&Ms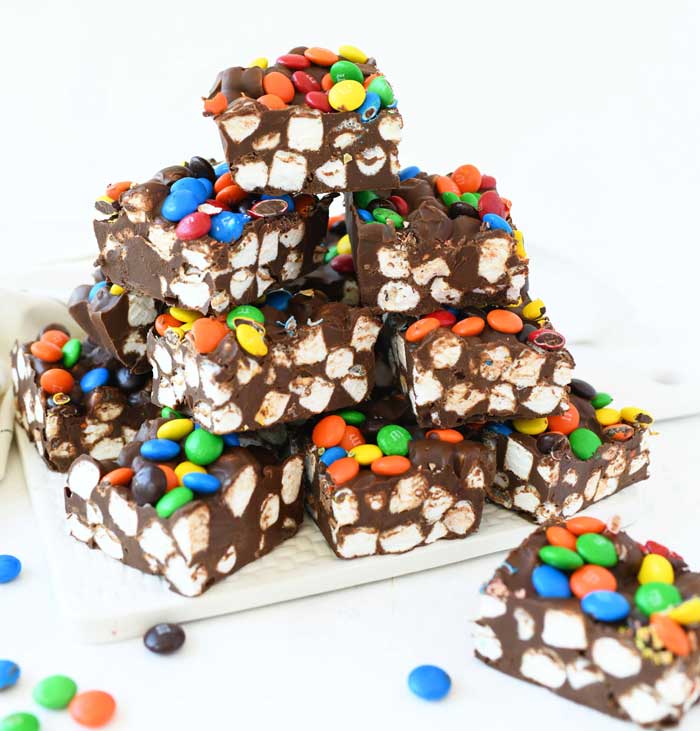 Do you have a sweet tooth but are looking for something different? These Marshmallow Dream Bars will satisfy that craving. They're made with semi-sweet chocolate chips, butterscotch chips, marshmallows, and creamy peanut butter. The best part is these snacks only take 10 minutes to whip up, and about 20 minutes to set!
Yes, these are sweet and practically sugar, but a sweet treat once in a while makes for a nice experience. The kids love these and you can switch up some add-ins!
Marshmallow Dream Bars with M&Ms Recipe