Lemon Chiffon Cupcakes
There is something about these Lemon Chiffon Cupcakes that I cannot resist. I don't know if it's the light and airy cream cheese frosting, the soft moist cupcake, or the slightly sweet lemony deliciousness, but I could eat one after every meal.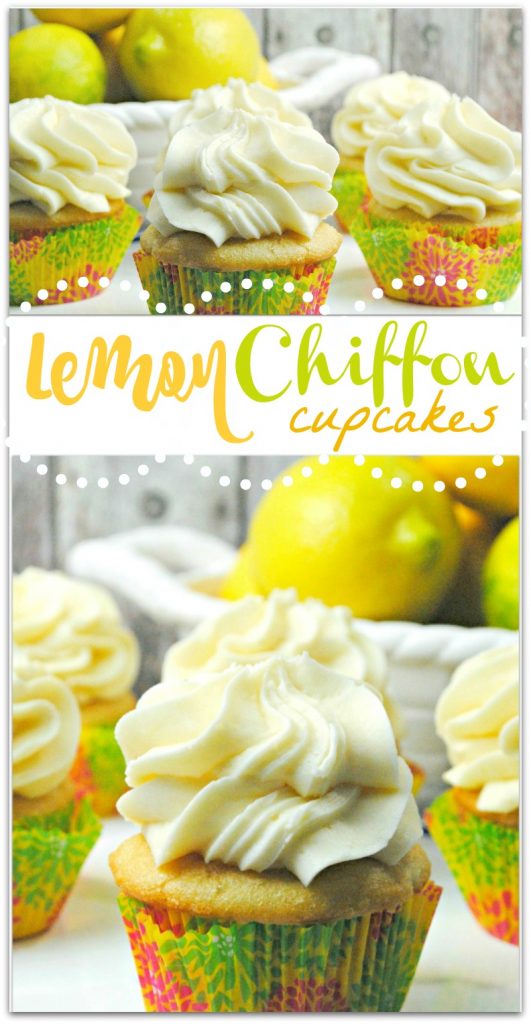 This recipe is easy, so don't go buy when you can DIY. Head to the kitchen and whip these up for your next gathering or to celebrate a special day (like Friday!) Any occasion will do!