Leftover Ham & Turkey Cheesy Rice Casserole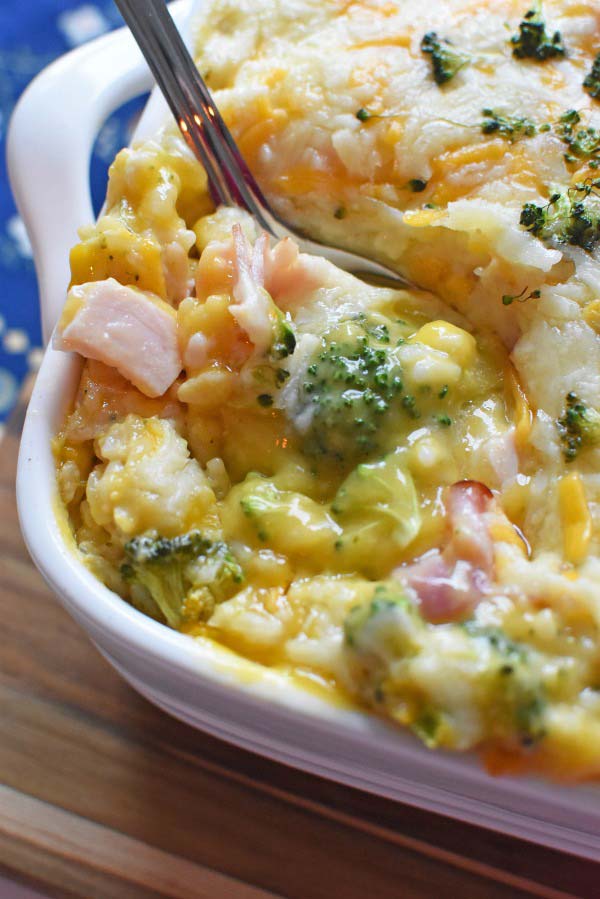 Soon enough, chances are we will all be in the same boat. Surrounded by lots of leftover turkey and ham– wondering what to do with it. Sure, you could just heat it up the first time and repeat the holiday meal, but that gets old quick. I know for us, I buy a 17 lb turkey so we have lots, and lots of leftovers.
This recipe can be made anytime of the year if you use leftover cold cuts, or turkey & ham, but it is especially good around the holidays.
Leftover Ham & Turkey Cheesy Rice Casserole recipe