Juicy Grilled Chicken Thighs Recipe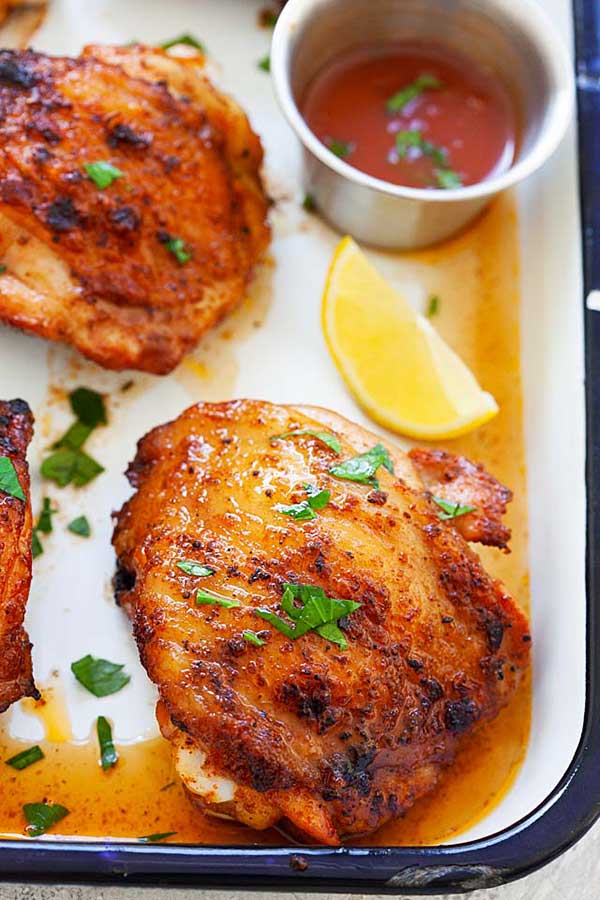 Juicy grilled chicken thighs marinated with only two ingredients: homemade dry rub and liquid smoke. This is the best grilled chicken you'll ever make, so juicy, moist and delicious!
These were so good I had to get my hubby to get more chicken and we had these 2 nights in a row! YES, that good. Check out the recipe and let me know if you make them too.
Juicy Grilled Chicken Thighs Recipe