Instant Pot Beef Pot Roast with Gravy Recipe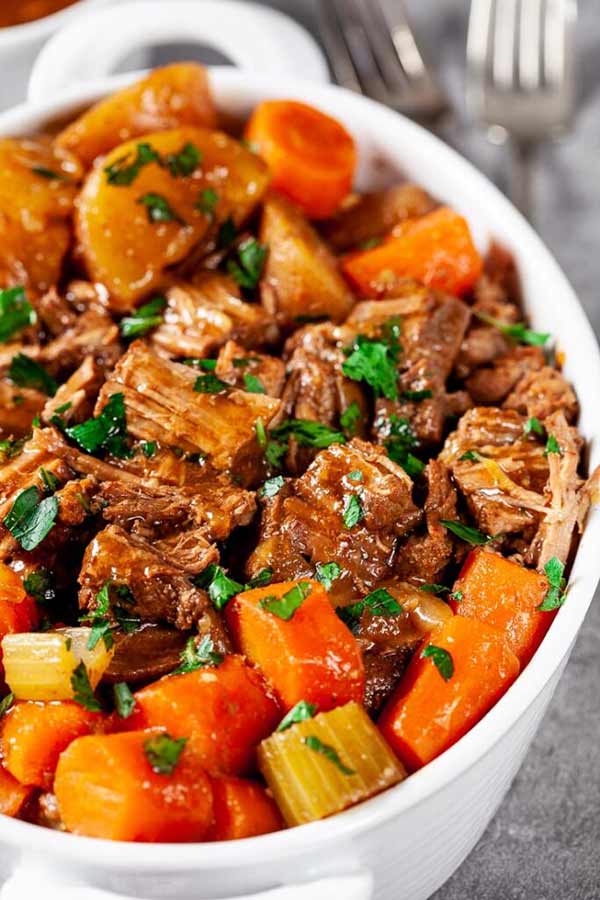 I have to be brutally honest here.. this recipe blew my moms old school recipe out of the water… sorry mom. This Beef Pot Roast was tender and boldly flavorful.
when you add the potatoes and veggies it really is a complete meal-in-one. Check out the recipe and please let me know if you tried making it.
Instant Pot Beef Pot Roast with Gravy Recipe