Immune Boosting Soup Recipe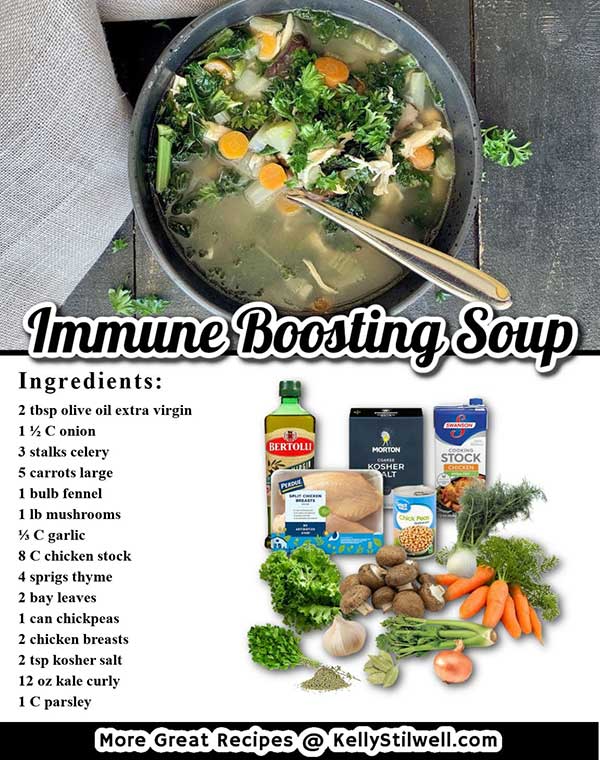 With so many good for you ingredients in this easy to make soup, you and your family could be having a really nutritious and hearty soup tonight!…. oh and did I say it's delicious? … Well if not, I just did!
Check out the recipe and do let us know if you decide to give this soup recipe a go. I have a feeling you are going to LOVE it just as much as I did. It was kind of fun making it too.